If you love pizza and you're on a ketogenic diet, you can still have your pizza and eat it too! These keto pizza recipes will definitely hit the spot without throwing you out of ketosis.
16 Delectable Keto Pizza Recipes
Below we've rounded up 16 keto pizza recipes.
To view the full recipe and instructions for any of these keto pizza recipes, please follow the link below the picture.
1. Coconut Flour Pizza Crust
With Coconut flour pizza crust you can have delicious pizza with a fraction of the carbs!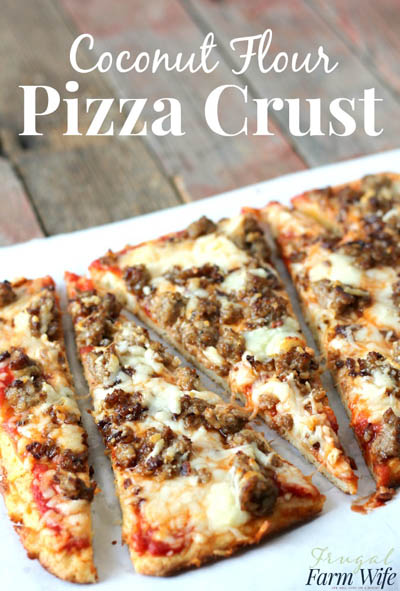 From: frugalfarmwife.com
2. Portobello Mushroom Mini Keto Pizza
These quick and easy mushroom mini keto pizzas are a great low carb alternative to the classic dough pizza base, and 10 times easier to make.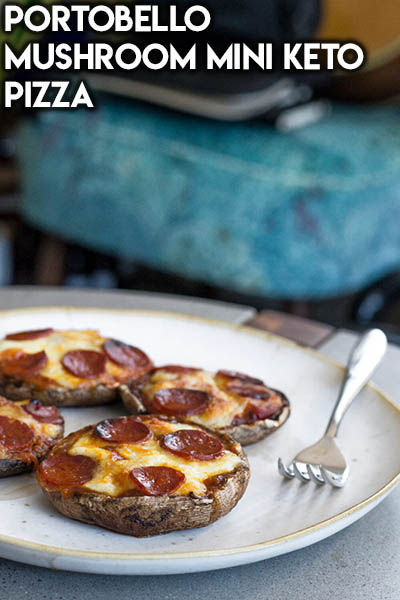 From: ieatketo.com
3. Keto Pizza With Chicken Crust And Pesto
This Keto Pizza with Chicken Crust and Pesto satisfies any pizza craving for those on a low carb or keto diet. You can easily substitute a low sugar sauce for the pesto for a more traditional pizza.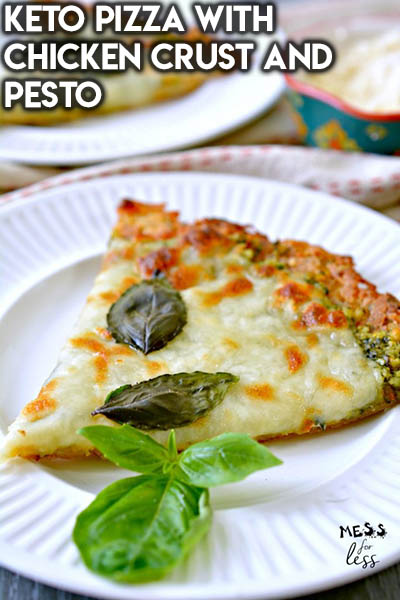 From: messforless.net
4. Keto Breakfast Pizza- Meat Lover's Style
Keto Breakfast Pizza is blowing up the scene! This Meat Lover's Style is a hit among low carbers… ummm Yes please!
From: howtothisandthat.com
5. Keto Pizza Recipe
Follow this easy recipe to make a keto pizza crust that's grain free, using what's commonly referred to as fathead dough. The pizza is topped with low carb Greek style toppings.
From: savorytooth.com
6. Grilled Chicken & Spinach Keto Pizza
Are you following the keto way of eating? Then you HAVE to try this white keto pizza! Cheesy, satisfying greatness and only 2.5 carbs per serving!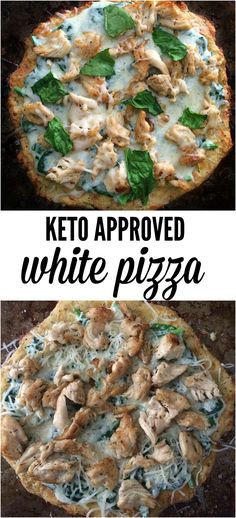 From: howtothisandthat.com
7. Keto Chicken Crust Pizza Recipe
A low carb keto chicken crust pizza recipe with just 4 ingredients!
Top it with creamy alfredo sauce, spinach, onions and mozzarella for a delicious and simple low carb dinner.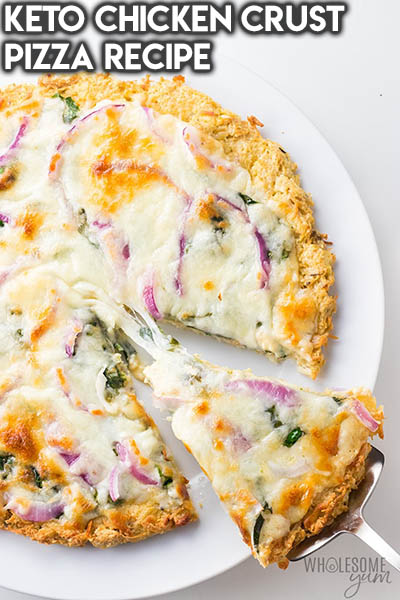 From: wholesomeyum.com
8. Low Carb Chicken Alfredo Pizza
his low carb Chicken Alfredo Pizza recipe is a satisfying (and delicious!) gluten free pizza that you're going to want to make again and again.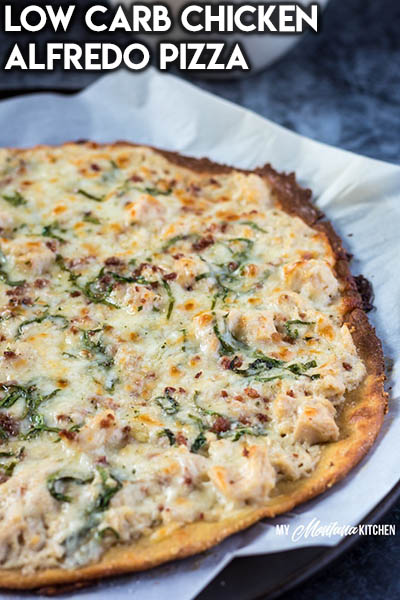 From: mymontanakitchen.com
9. Crustless Pizza Perfection
Gooey and crispy cheese, hearty and flavorful toppings, savory Italian herbs, dipped in a zesty low carb spaghetti sauce—it just doesn't get any more heavenly than that.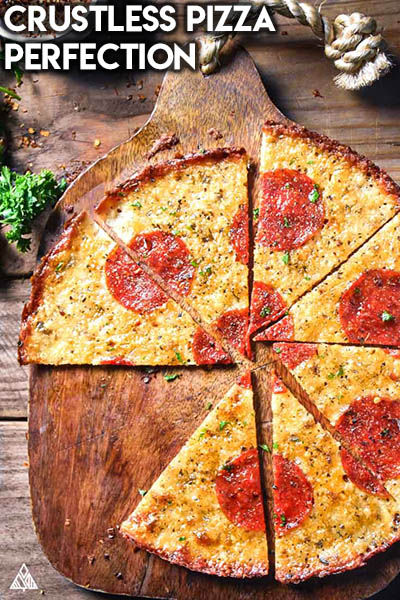 From: thelittlepine.com
10. 10-Minute Portobello Pizzas
Portobello pizzas have all the flavors of a good pizza…without the guilt!
Using portobello mushroom caps for a pizza crust, these pizzas are quick and easy to make, low carb and ready in less than 10 minutes!
From: cafedelites.com
11. Low-carb Zucchini Pizza Boats
A healthy low-carb alternative to pizza. Zucchini topped with fresh garlic, herbs, marinara, and mozzarella makes a perfect pizza without all the carbs and calories!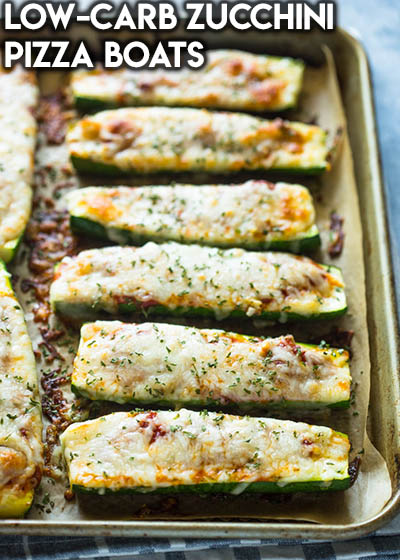 From: gimmedelicious.com
12. Zucchini Pizza Crust
A healthy zucchini pizza crust topped with chipotle bbq sauce, bacon, grilled corn, red onion and plenty of cheese!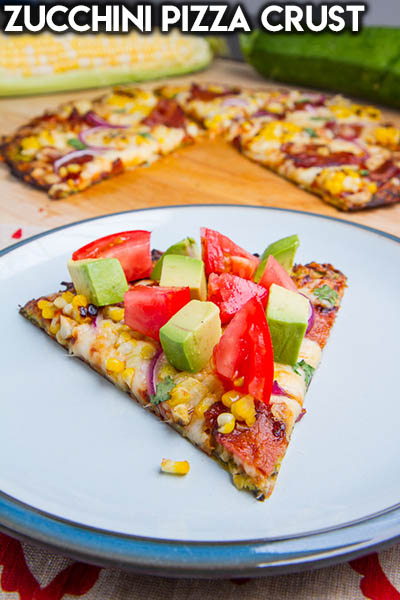 From: closetcooking.com
13. Bacon Cheeseburger Pizza
What is better than eating a juicy cheeseburger or a fresh, hot slice of pizza? Combining the two of course!
Even better than the two combined? When you eat a bacon cheeseburger pizza that is also low carb and gluten free.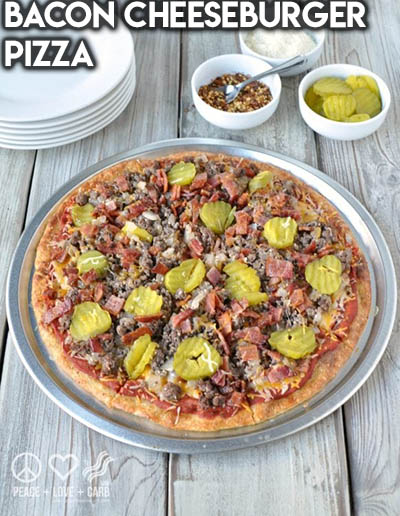 From: peaceloveandlowcarb.com
14. Keto Chicken Crust Taco Pizza
Surely you've had a taco pizza. The yummy chicken and vegetables, seasoning and sauce all in triangular pizza form are pretty great.
But prepare to have your mind blown by how easy it is to make and enjoy a taco pizza without the heavy, carby crust.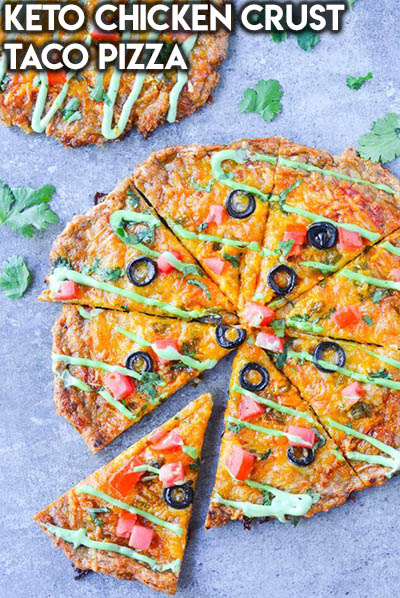 From: ibreatheimhungry.com
15. Keto Chicken Bacon Artichoke Pizza
This is not the Keto pizza cauliflower recipe you may have tried before (there's a taste difference).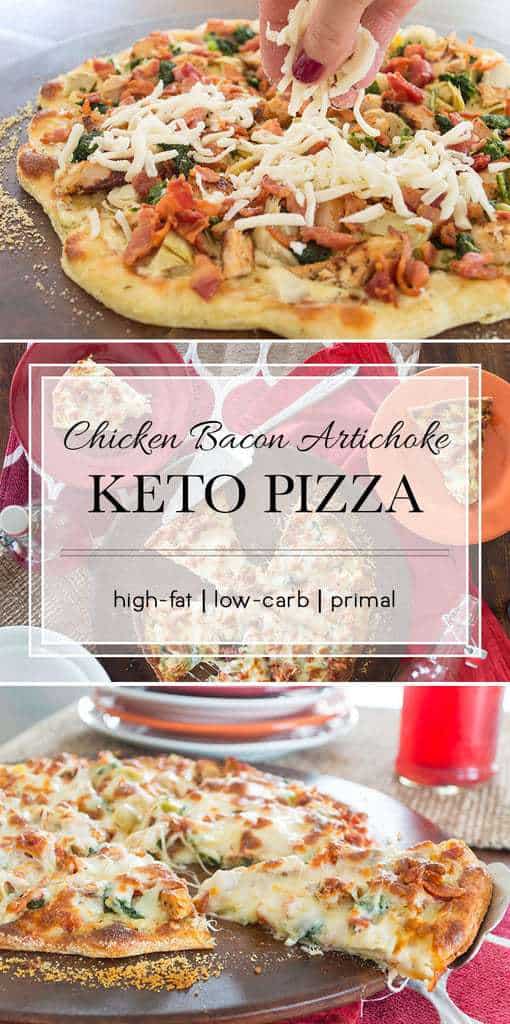 From: ourpaleolife.com
16. Keto BBQ Pulled Pork Pizza
Don't miss out on BBQ sauce anymore! We have an amazing keto approved sauce and a delicious Keto Fathead Pizza recipe to use it on. BBQ pulled pork.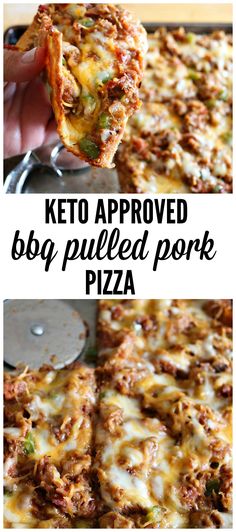 From:  howtothisandthat.com
Enjoyed these keto pizza recipes? Then pin it for later!
Pin these keto pizza recipes to your Keto Recipes or Recipes boards on Pinterest. That way you can easily view them later!