The best recipes to make in an air fryer! These easy air fryer recipes are a must try. Say goodbye to the traditional method of frying and opt for a much healthier version – the air fryer version.
Below we've rounded up 20 recipes to make in your air fryer.
To view the full recipe and instructions for any of these air fryer recipes, please follow the link below the picture.
1. Air Fryer Herbed Potato Wedges
They are easy to make and ready in under 30 minutes!
And if you are on Weight Watchers – they are just 5 Smart Points!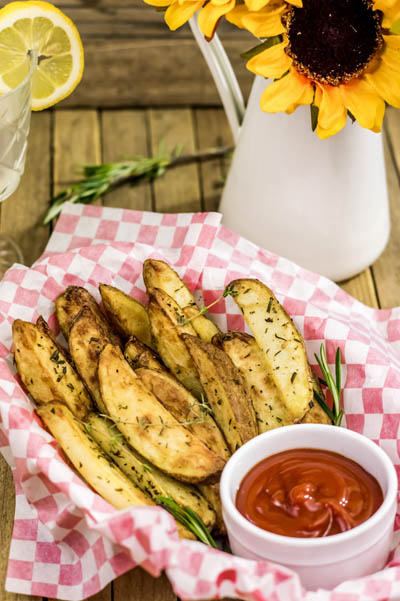 From: plumcrazyaboutcoupons.com
2. Air Fryer Taco Bell Crunchwrap Recipe
The air fryer gives the outer shell that perfect crunch just like you get when you order one at Taco Bell.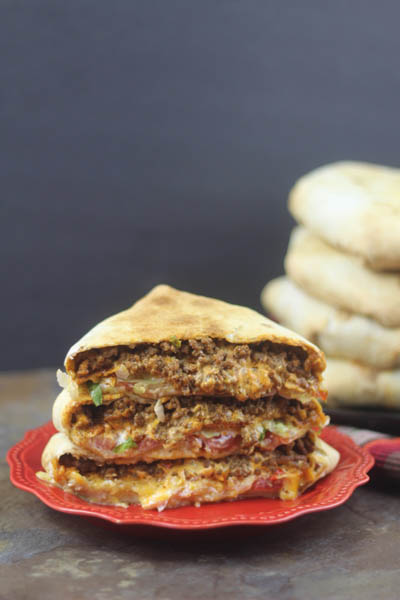 From: by-pink.com
3. Air Fryer Beef Empanadas
These beef empanadas are a must try air fryer recipe!
Easy to make, delicious and ready in only 8 minutes!
From: skinnytaste.com
4. Air-Fried Gluten-Free Onion Rings
Air-Fried Gluten Free Onion Rings so yummy and easy to make.
Enjoy these crunchy onion rings that are low fat and low carb.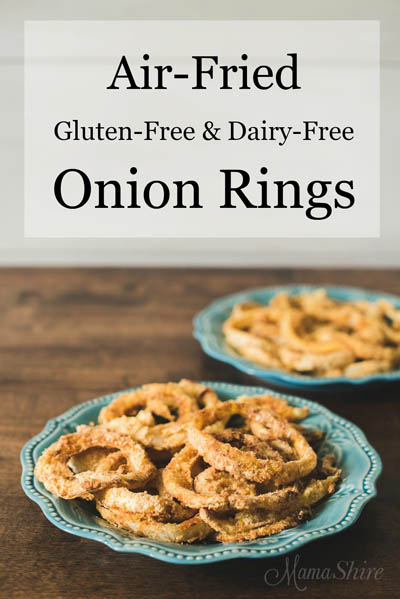 From: mamashire.com
5. Crispy Air Fryer Pork Chops
This recipe for Crispy Air Fryer Pork Chops is the perfect quick supper that the entire family will love.
Have it on the table in less than 30 minutes from start to finish, plus clean up is a breeze!
Follow the recipe as directed, or try changing it up with your favorite seasonings to make it your own.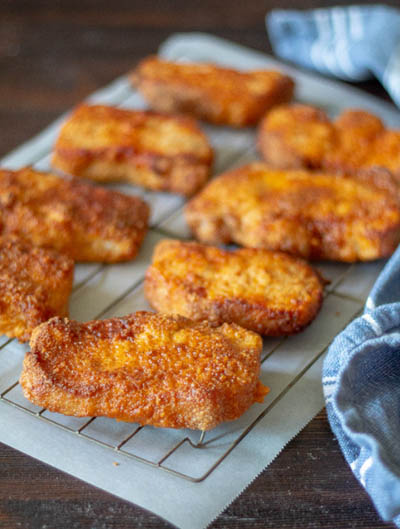 From: thismomsmenu.com
6. Easy Falafel Recipe
This Falafel recipe is easy, gluten-free, and naturally vegan!
It's packed with fresh herbs and flavor and you can prepare it in the oven, on the stovetop, or with an air fryer!
From: frommybowl.com
7. Air Fryer Shrimp Egg Rolls
If you weren't sure if air fryers were awesome yet, try making these air fryer egg rolls and it will make you a believer.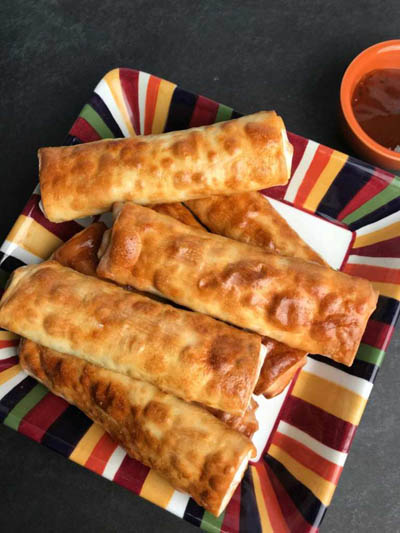 From: mealplanningmommies.com
8. Air Fryer Tofu With Broccoli And Carrot
Chinese take-out is easy and healthy with an air fryer.
The crispy tofu is tossed with plenty of vegetables in an orange sauce. It's quick to make and contains less oil.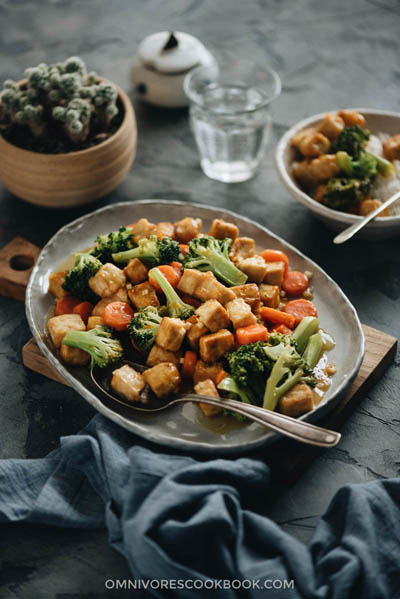 From: omnivorescookbook.com
9. Fried Asparagus With Spicy Mayo Dip
A low carb and keto friendly version of deep-fried asparagus, with parmesan cheese and almond flour breading.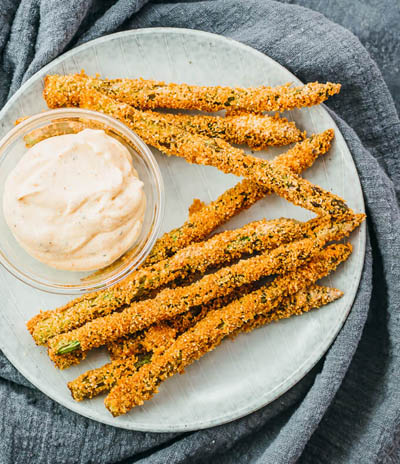 From: savorytooth.com
10. Low Carb Air Fryer Pickles
Whip up these Low Carb Air Fryer Pickles in minutes. The perfect guiltless snack for any gathering.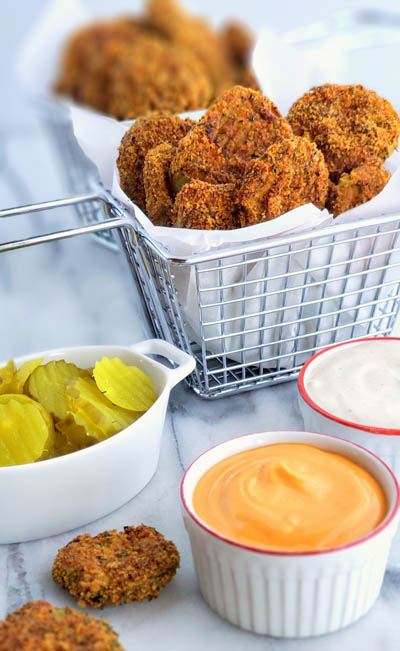 From: noblepig.com
11. Air-fryer Coconut Shrimp
These Air-Fryer Coconut Shrimp are bursting with flavor and lots of texture.
Butterflied shrimp is dipped in a coconut batter, dredged in a panko-coconut breading and air-fried until crispy perfection and ready for dunking in a simple pineapple coconut yogurt dip.
From: simplyscratch.com
12. Air Fryer Buffalo Cauliflower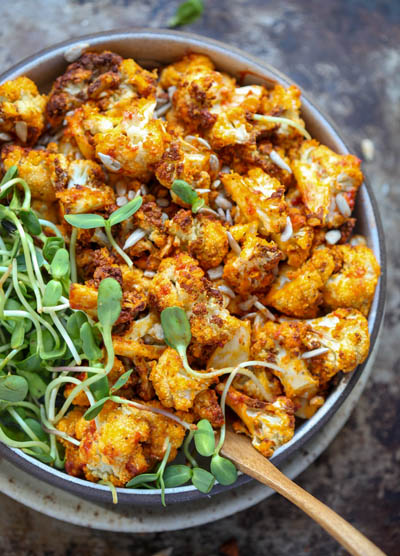 From: llbalanced.com
13. Air Fryer Chicken Breast
How to make air fryer chicken breast- a healthier crispy breaded chicken that is ready in minutes and can be prepped ahead! Very little oil required.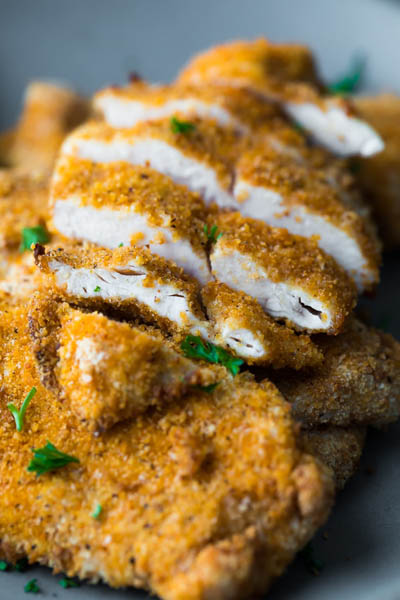 From: sweetpeasandsaffron.com
14. Air Fryer Vegetarian Southwestern Egg Rolls
Air Fryer Vegetarian Southwestern Egg Rolls with Avocado Ranch is a quick and easy healthy recipe that rivals Chili's Tex Mex Southwestern Egg Rolls Recipe.
These crispy, crunchy rolls are loaded with black beans, corn, diced tomatoes, red onions, and cilantro. The creamy dipping sauce is loaded with flavor!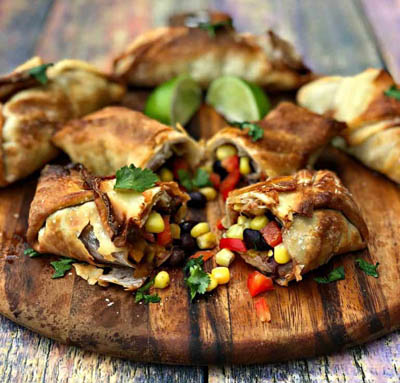 From: staysnatched.com
15. Air Fryer Whole Wheat Pita Bread Pepperoni Pizza
Air Fryer 10-Minute Whole Wheat Pita Bread Pepperoni Pizza is a quick and easy healthy recipe with a crispy crust that is perfect for weeknight dinners and an on-the-go lifestyle.
This recipe only uses 5 ingredients including marinara pizza sauce, gooey mozzarella cheese, and pepperoni.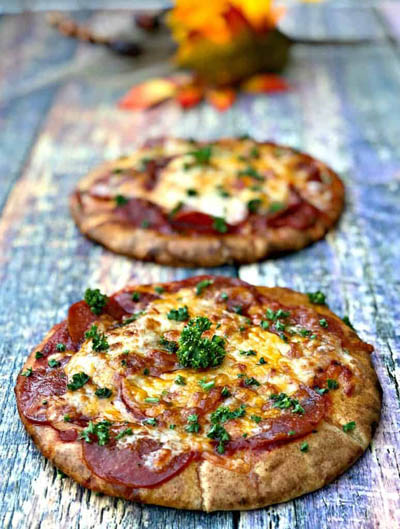 From: staysnatched.com
16. Easy Air Fryer Bacon And Cream Cheese Stuffed Jalapeno Poppers
These poppers are low-carb and keto diet friendly.
This dish has savory and creamy melted cheddar cheese and is also crunchy.
From: staysnatched.com
17. Air Fryer Popcorn Chicken
Need an easy, kid-friendly, whole family-pleasing dinner recipe? This Air Fryer Popcorn Chicken recipe is it!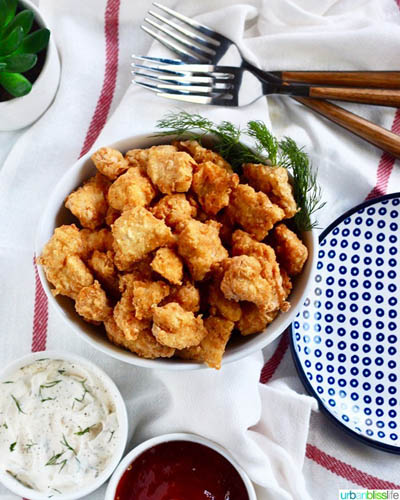 From: urbanblisslife.com
18. Portobello Mushroom Pizzas
These personal "pizzas" make a great appetizer or snack.
Be sure to serve them with plenty of napkins because they can get messy!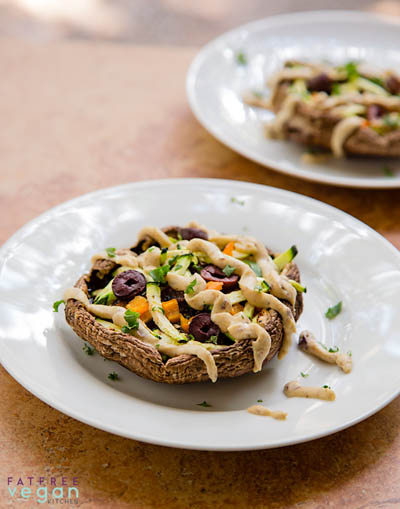 From: blog.fatfreevegan.com
19. Air Fryer Beef Steak Kabobs
Juicy and soft air fryer beef skewers are so easy to make- with steak, with stew meat or ribs!
From: berrymaple.com
20. Perfect Air Fryer Salmon
Who would have guessed making salmon in an air fryer would have produced the most tender and juicy salmon every time.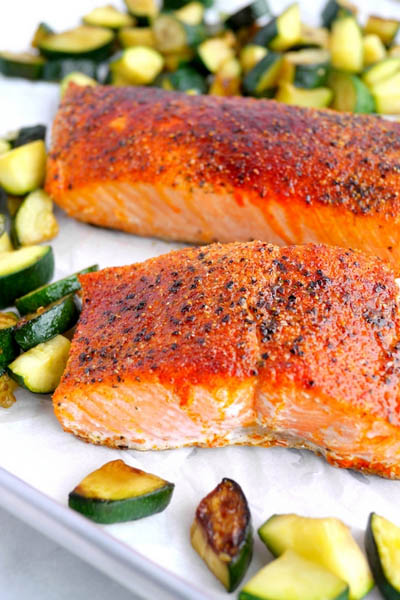 From: noblepig.com
Enjoyed these air fryer recipes? Then pin it for later!
Pin these nacho recipes to your Food Ideas or Recipes boards on Pinterest.
That way you can easily view them later!