Low carb diets sometimes get a bad rep because people think you can't make delicious meals if they don't include some type of carb. They are totally wrong. There is A TON of low carb diet recipes out there that are not only SUPER delicious but also super healthy.
Here I've rounded up 25 low carb diet recipes that you NEED to try if you are eating low carb meals. I've included some breakfast, lunch and dinner ideas and of course some dessert ideas too.
Be sure to check out these keto friendly desserts that will definitely satisfy your sweet tooth, and these cauliflower keto recipes that are actually tasty.
Mexican Breakfast Hash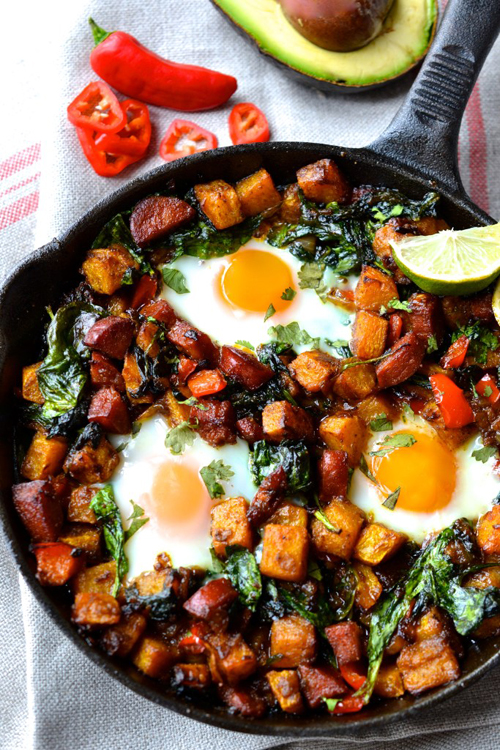 From EveryLastBite
Potatoes are replaced with diced butternut squash in this delicious breakfast hash.
Avocado Frittata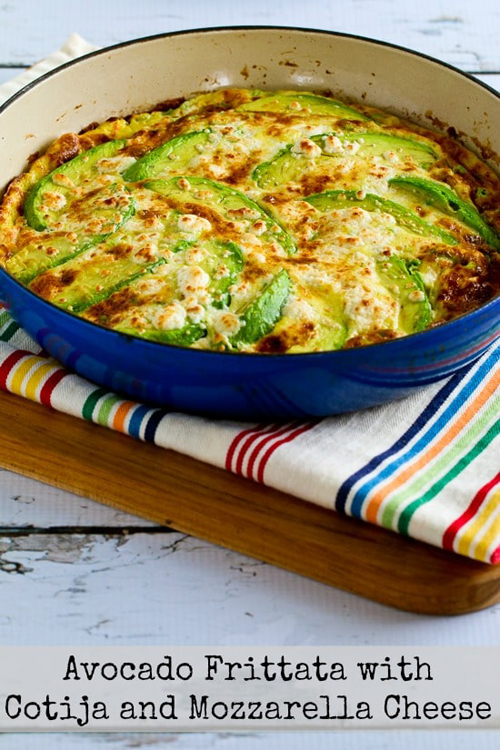 From KalynsKitchen
This is the perfect recipe for breakfast or brunch. This delicious frittata is filled with avocado and cheese.
Egg Clouds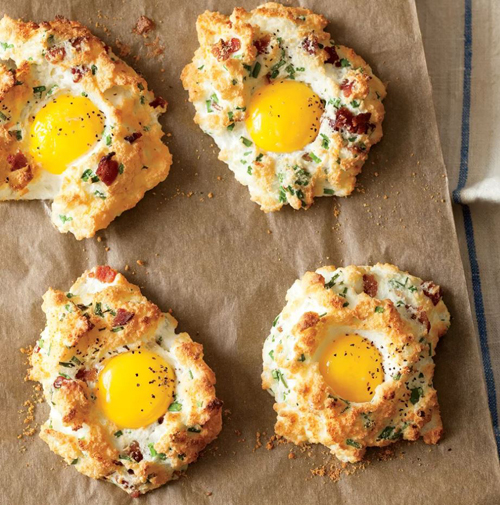 From RachelRayMag
Simply whip the egg whites into stiff peaks to get this fluffy low carb breakfast.
Grab & Go Blueberry Muffins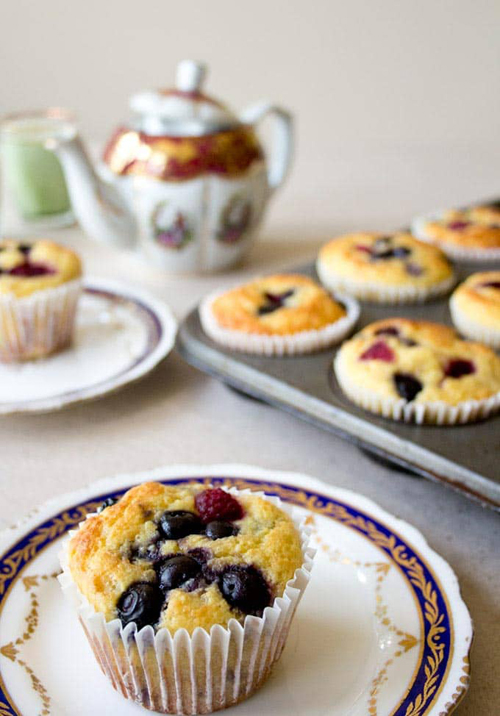 From SugarFreeLondoner
These awesome blueberry muffins are low carb, gluten free, AND sugar free.
Egg Casserole
From LowCarbYum
This egg casserole with sausage is a great breakfast to make ahead of time and use as a quick grab and go meal every morning.
Cauliflower Pizza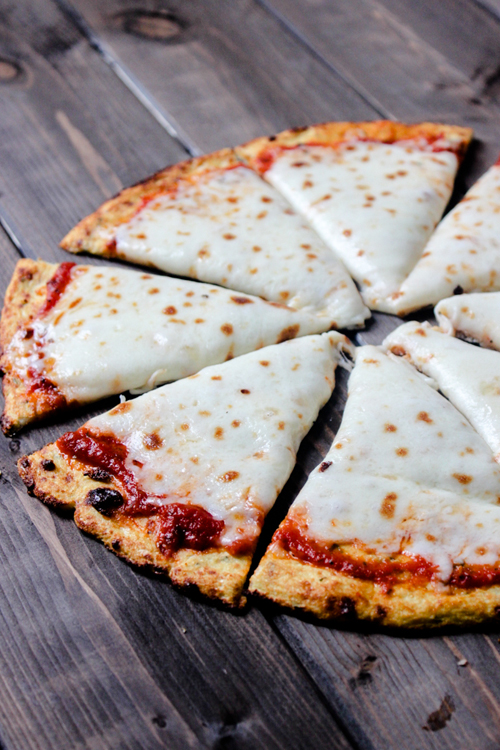 From GimmeDelicious
Just because you're on a low carb diet doesn't mean you have to stop eating pizza. You just have to modify it a bit – and this cauliflower pizza is a great substitute for the real thing.
Low Carb Steak Fajita Roll-Ups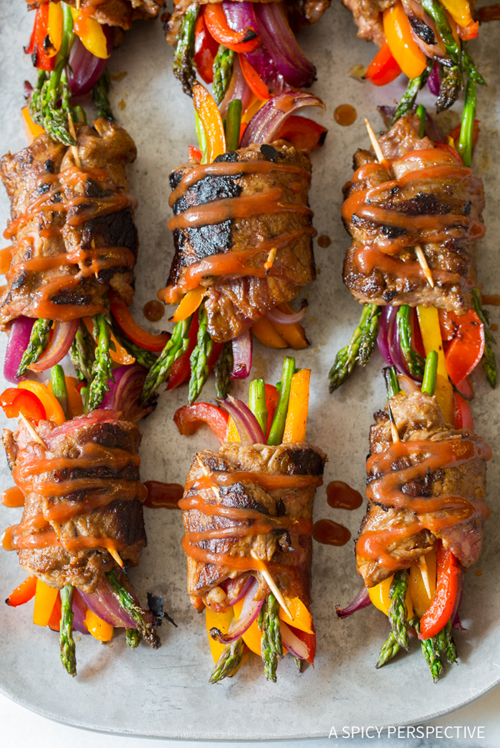 From ASpicyPerspective
Yummy veggies rolled in flank steak can't get any better than these roll-ups.
Beef and Mushroom Spaghetti Squash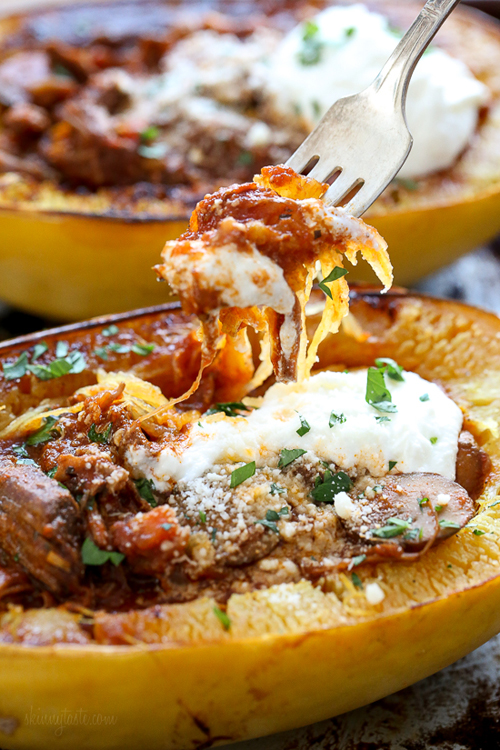 From SkinnyTaste
This spaghetti squash is a great replacement for pasta, and is topped with yummy beef and mushroom Ragu. This recipe can be made in your instant pot or on the stove top.
Bacon Wrapped Stuffed Eggplant Rolls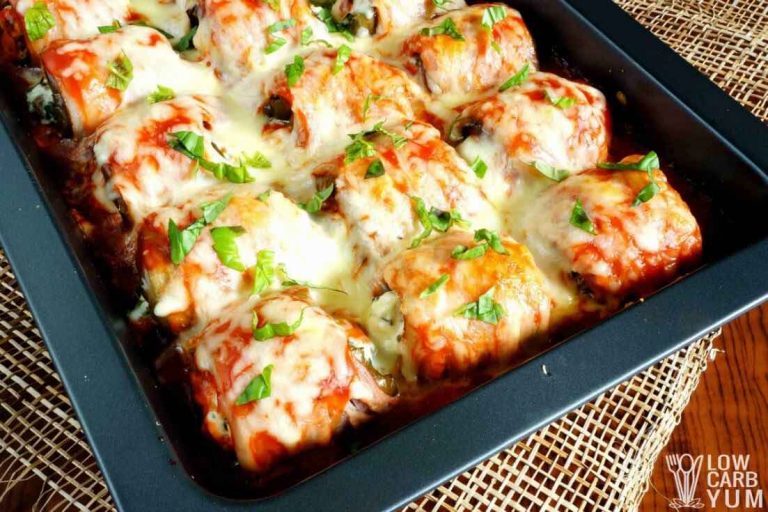 From LowCarbYum
Another great substitute for pasta is eggplant. Eggplants are so versatile and this recipe includes bacon – what's not to love?
One Pan Baked Salmon and Asparagus
From CafeDelites
This recipe is super quick and easy. It only bakes for 10 minutes and you only have one pan to clean, sound like a winner to me!
Halloumi Portobello Burgers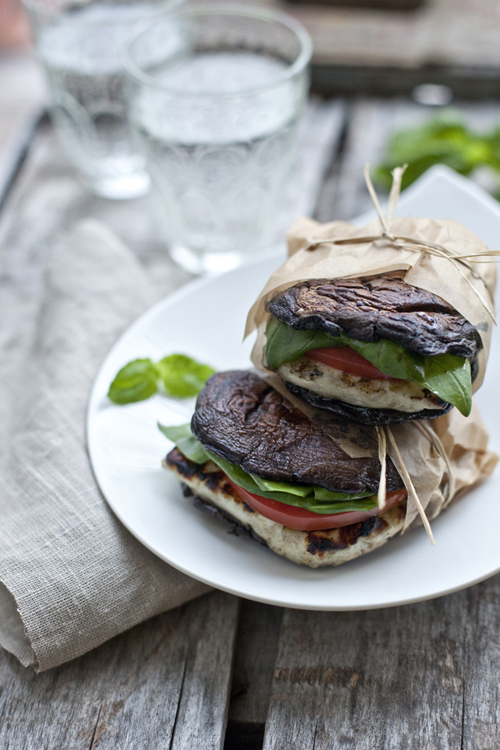 From MushroomInfo
Replace buns with some portobello mushrooms for a delicious low carb burger.
Vegetable "Sushi" Rolls
From NutritionStripped
You can still eat sushi, just without the rice. The substitute for rice in this recipe is avocado.
Thai Chicken Cabbage Tacos
From Barbells&Bellinis
These cabbage tacos have a yummy peanut sauce to go with it.
Portobello Mushrooms Stuffed with Sausage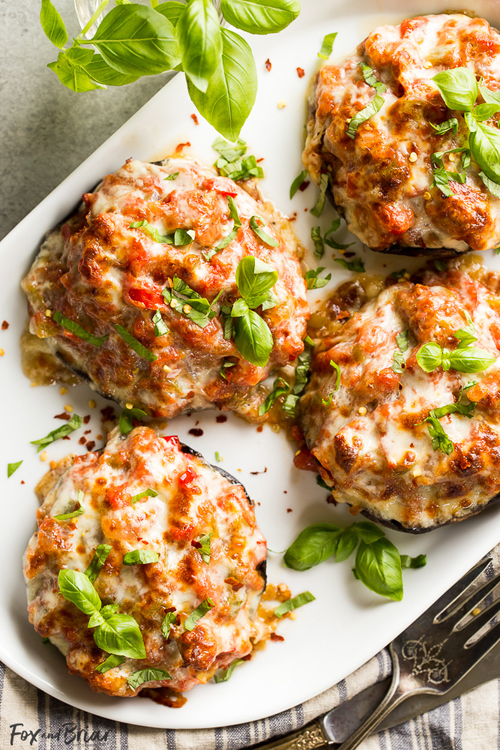 From FoxAndBriar
Delicious portobello mushrooms smothered in a sausage tomato sauce and topped with cheese – a must try low carb dinner.
Parmesan Spaghetti Squash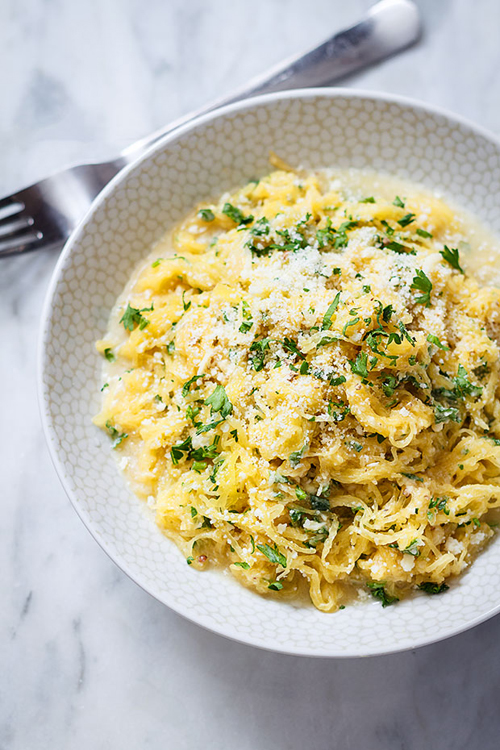 From EatWell101
Like Alfredo pasta but just healthier and with fewer carbs.
One Pan Italian Sausage & Vegetables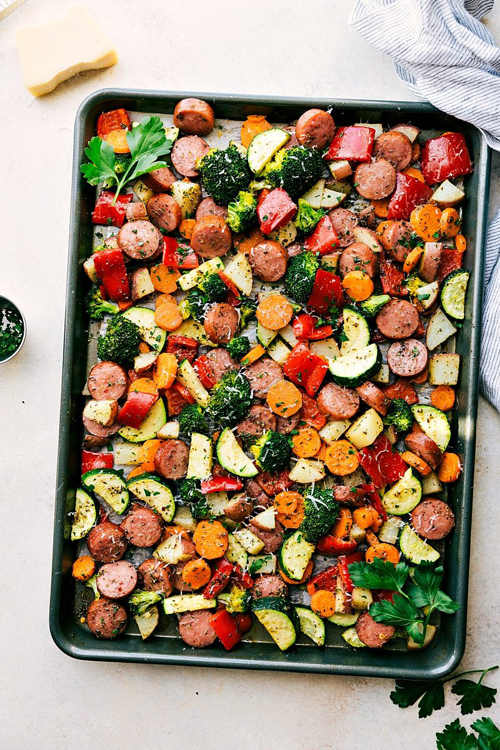 From ChelseasMessyApron
This recipe is a great weekly meal prep idea. It consists of yummy Italian spiced sausage and veggies all made in one pan. You can eat it as is or serve it with cauliflower rice.
Zucchini Noodles with Sun Dried Tomato and Parmesan Chicken
From CafeDelites
This recipe only contains 9.2 g of carbs per serving. A definite winner in my book.
Orange Chicken Lettuce Wraps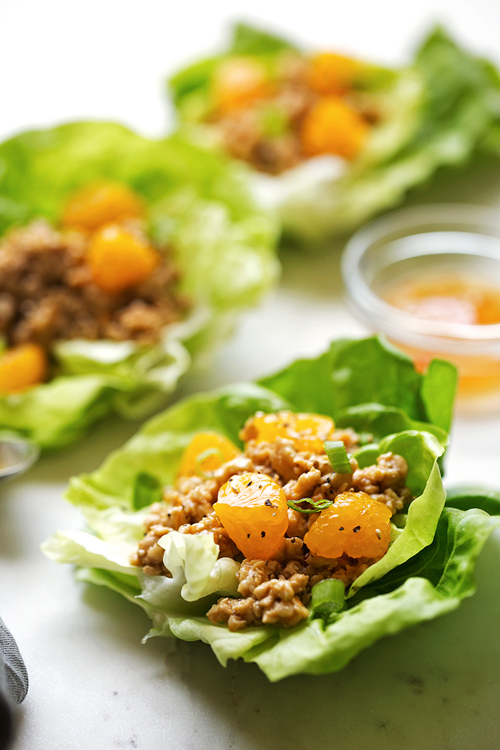 From LittleSpiceJar
This recipe is super easy to make and makes for a healthy, light, low carb meal.
Chicken Enchilada Casserole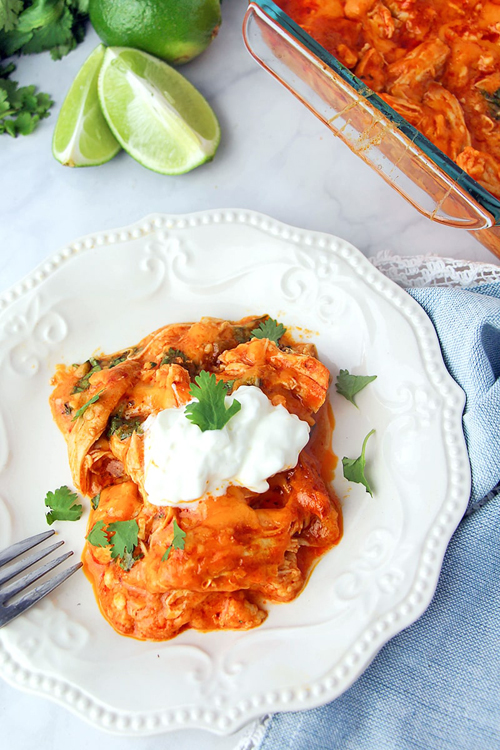 From 730SageStreet
If you are craving Mexican food then this enchilada casserole recipe is for you, with just 7 g of carbs per serving!
Chili Dog Bake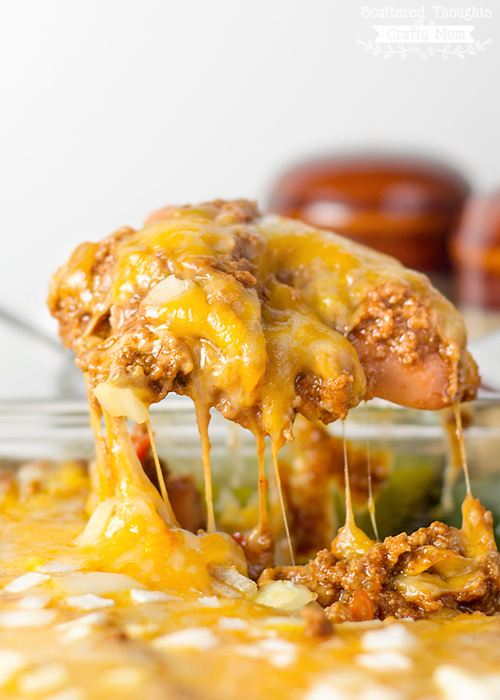 From ScatteredThoughtsOfACraftyMom
This low carb diet recipe is great to make for lunch or dinner.
Baked Shrimp Scampi with Spaghetti Squash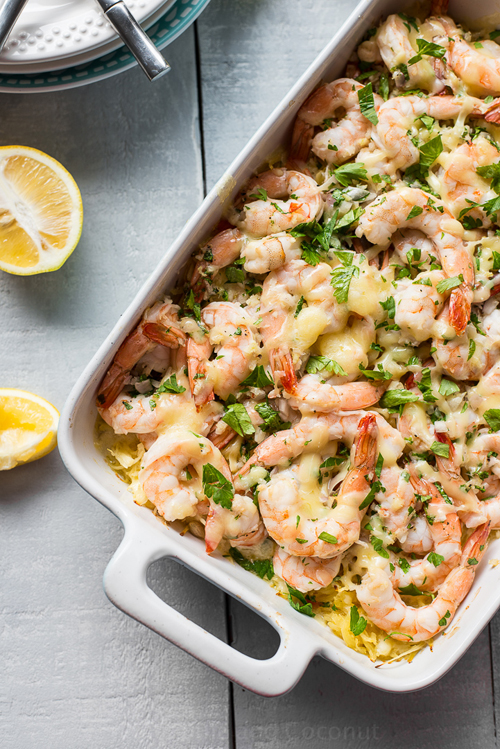 From Pineapple&Coconut
This shrimp scampi is made low carb by using spaghetti squash instead of pasta.
Zucchini Brownies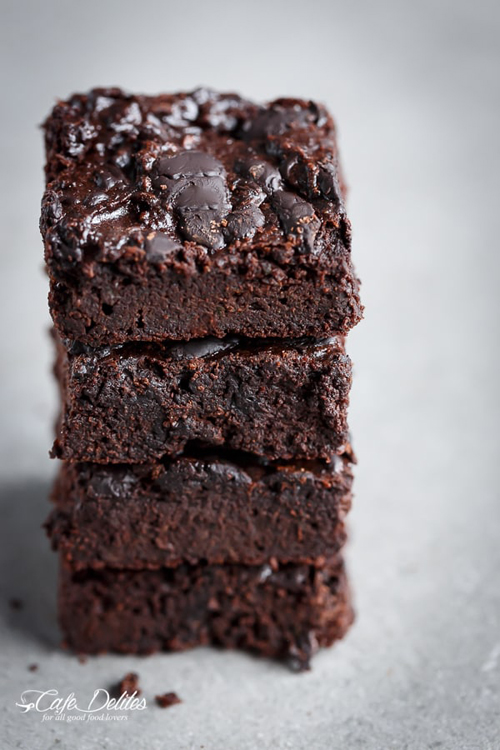 From CafeDelites
This is a great way to eat veggies without even knowing!
Jumbo Chocolate Cookie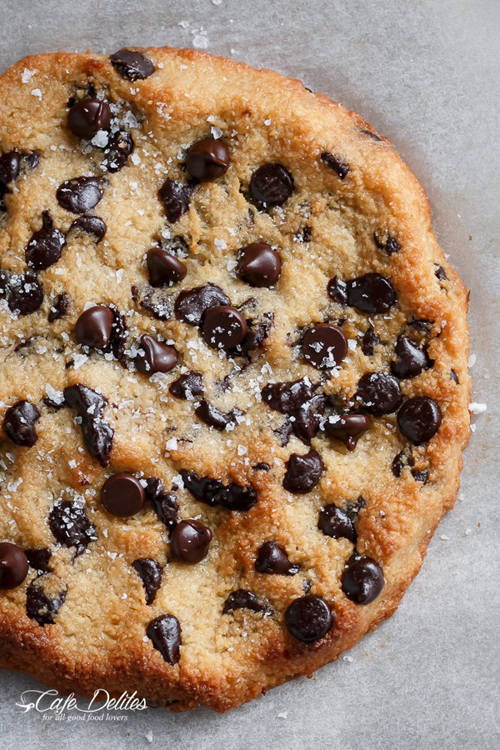 From CafeDelites
Satisfy your cravings with this jumbo chocolate cookie. And the best part is that you can eat the entire thing yourself since it's a single serving.
Homemade Peanut Butter Cups
From DessertsWithBenefits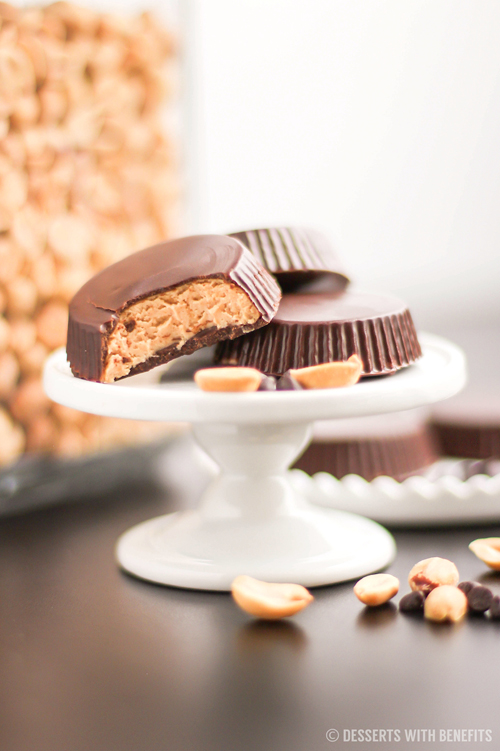 These peanut butter cups are low carb, sugar free and gluten free.
Chocolate Caramel Nut Clusters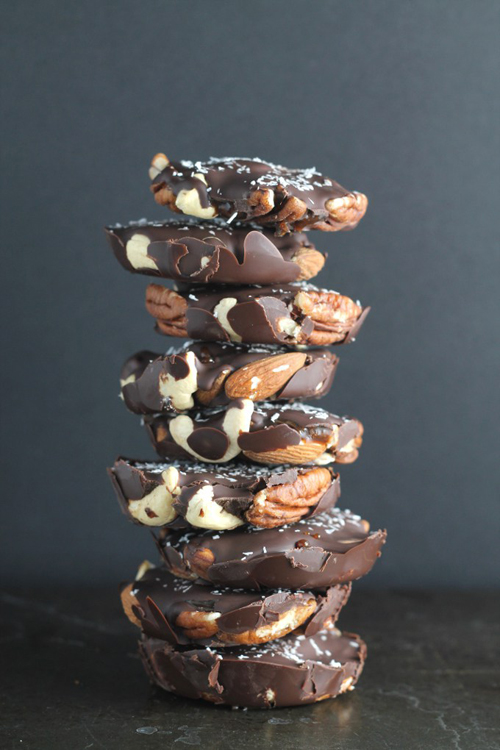 From MyFussyEater
Low carb desserts don't have to be complicated – keep it simple with this easy nut cluster recipe.
---
If you liked these low carb diet recipes, be sure to check out the related recipes down below!
Want some low carb diet recipes?
Delicious Low Carb Keto Desserts 
Cauliflower Low Carb Keto Recipes