Thanksgiving is a time to spend with family and friends – not spending hours in the kitchen in front of the stove. If you would rather spend your time wisely, you need some Thanksgiving side dish recipes that are quick and easy to prepare.
Here I've rounded up 8 Thanksgiving side dish recipes that will save you time, and allow you to spend it where you really want to.
Honey Glazed Baby Carrots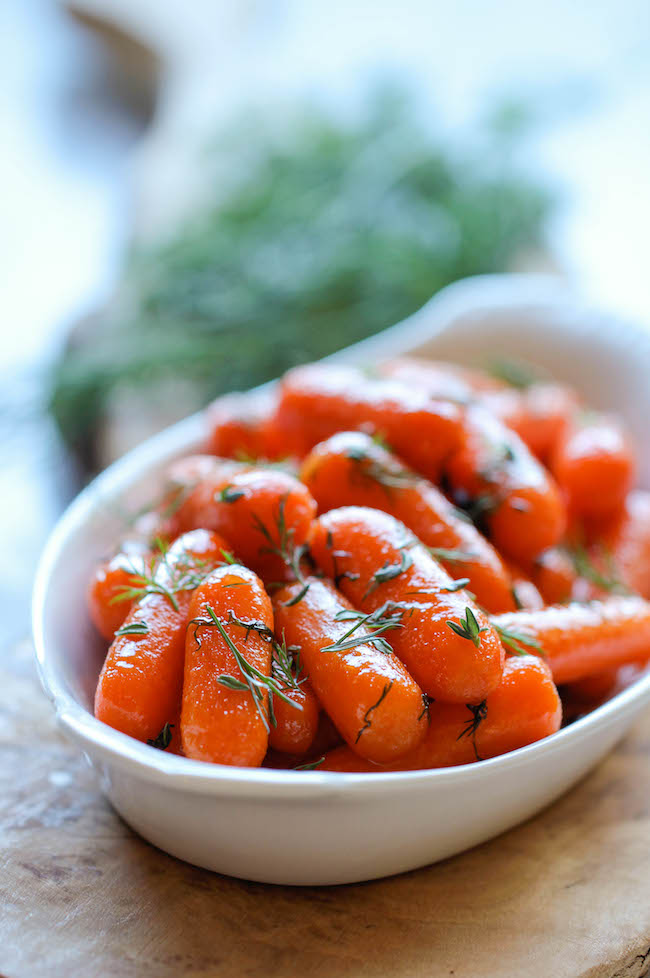 From Damn Delicious
Thanksgiving side dishes don't have to only be carbs. Carrots are wonderfully healthy and contain over 15 minerals and vitamins. But since it is Thanksgiving we have to be a little unhealthy, don't we? For this recipe, you require carrots, butter, honey, brown sugar, and some herbs. You can make these deliciously sweet glazed carrots in only 15 minutes.
5 Minute Potato Casserole
From Carpé Season
There is no need to waste time peeling and cutting potatoes for this casserole. This delicious comfort food dish uses frozen potatoes -yep, frozen. It takes only 5 minutes to prepare and while it is in the oven you can move on to your other dishes.
Cranberry Orange Sauce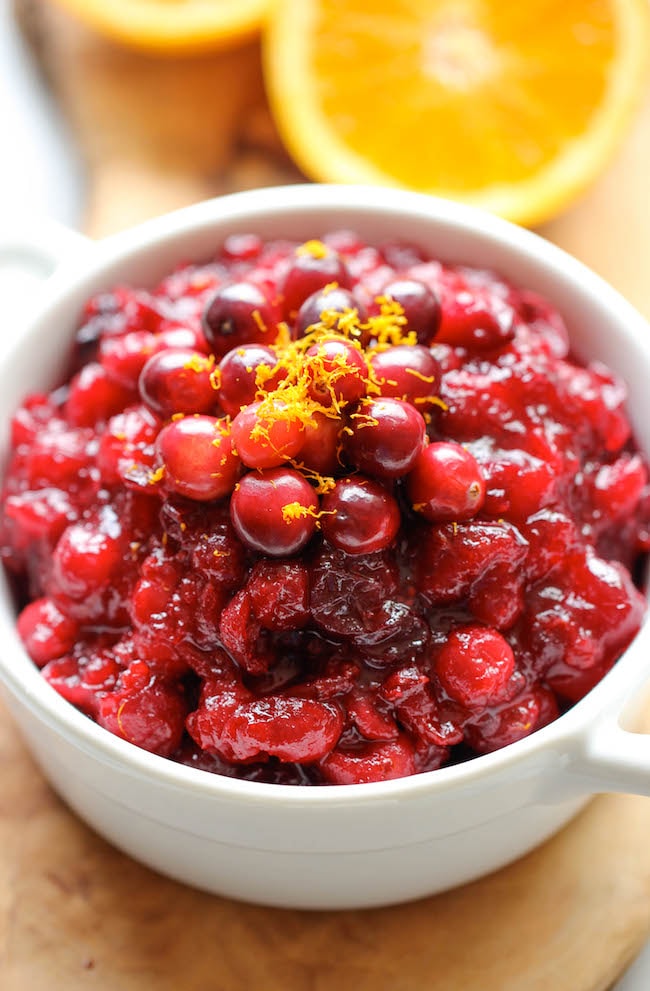 From Damn Delicious
It cannot get any easier than this tasty homemade cranberry sauce. With only 3 ingredients and 5 minutes of prep time, you can make this easy dish and sit back and relax while it simmers.
Sesame Asparagus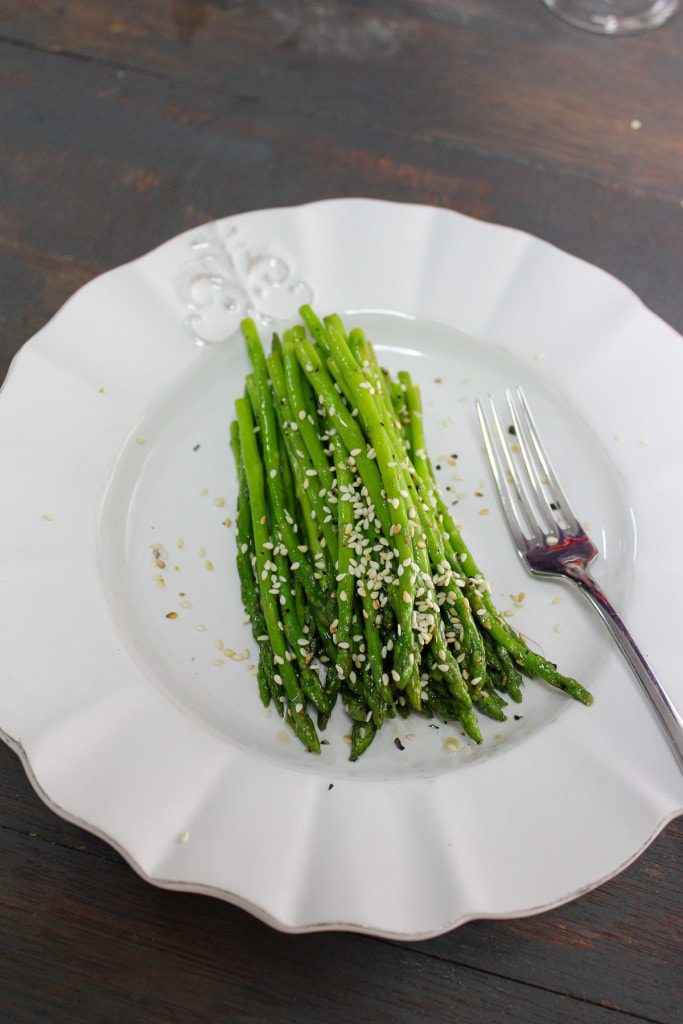 From Maya Kitchenette 
Add some greens to your Thanksgiving plate with fresh asparagus sprinkled with roasted sesame seeds. This dish is a great addition to any meal and is healthy too! With a preparation time of 5 minutes and a cooking time of 5 minutes, you can whip this up quickly and easily!
Honey Roasted Butternut Squash with Cranberries and Feta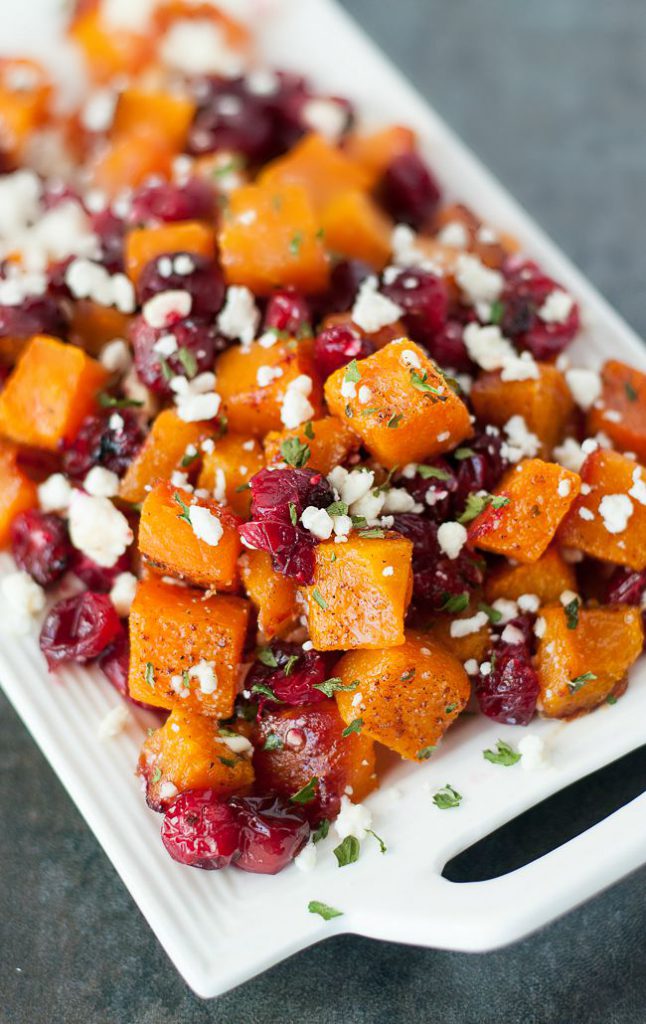 From Peas & Crayons
Enjoy the sweet and savory flavors of this recipe that takes 5 minutes to prepare. This recipe fits perfectly with any holiday – especially Thanksgiving and Christmas.
Corn Pudding With Crispy Onions
From Pinch of Yum
If you have 7 minutes to spare you should make this creamy corn pudding topped with crunchy golden onions. The cooking time for this is 35 minutes and it has a serving size of 12.
Chocolate Cream Pie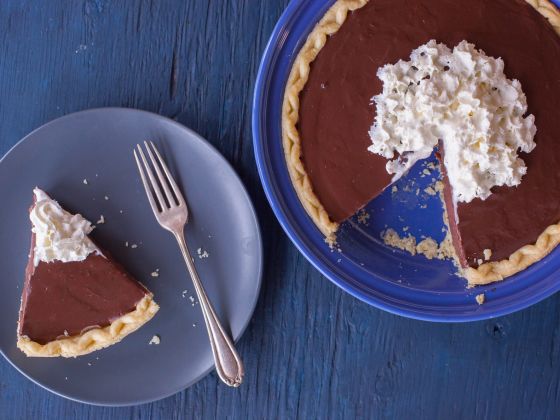 From Genius Kitchen
Any thanksgiving meal should be completed with a lovely dessert. This chocolate cream pie will be ready in 25 minutes and your guests will love its rich flavor.
No-Bake Fluffy Cranberry Pie
From White On Rice Couple
You won't even need an oven for this one! The crust for this no-bake pie is made with crushed graham crackers, butter, brown sugar, and cinnamon. Whipped cream gives the filling its yummy fluffiness.
---
With all the planning and preparations that go into a thanksgiving lunch or dinner, you don't have to worry about that last-minute dish you need to prepare. I hope these easy thanksgiving side dish recipes are helpful to you. Do you have any go-to recipes for when you are short on time? Let me know in the comments.
Enjoyed these Thanksgiving side dish recipes? Then pin it for later!
Pin these Thanksgiving side dishes to your Thanksgiving Recipes or Food Ideas boards on Pinterest.
That way you can easily view them later!