With Valentine's Day around the corner, these keto valentines dessert recipes are here to save the day! These Valentine's Day desserts are all keto friendly, so you won't feel guilty for having a treat.
20 Keto Valentines Dessert Recipes
Below we've rounded up 20 Keto Valentines Dessert Recipes to enjoy this Valentine's Day.
To view the full recipes and instructions for any of these keto valentines dessert recipes, please follow the link below the picture.
1. Strawberry Coconut Flour Mug Cake
Baking low carb can be quick and easy.
Try this strawberry coconut flour mug cake that bakes in only a couple of minutes using the microwave.
From: lowcarbyum.com
2. Keto Triple Chocolate Cheesecake
This decadent and creamy Triple Chocolate Cheesecake will make all of your dreams come true.
No need for sugar or gluten with this amazing recipe.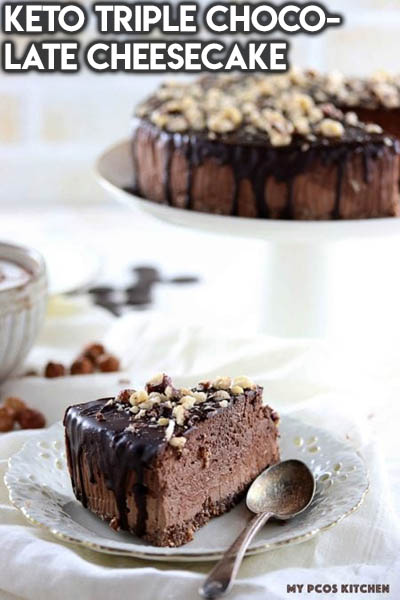 From: mypcoskitchen.com
3. Low Carb Raspberry Panna Cotta Recipe
It sounds fancy and it tastes delicious but you'll never realize how simple it is to make.
Only 5 ingredients in a restaurant quality dessert. It is basically gelatin made with heavy cream.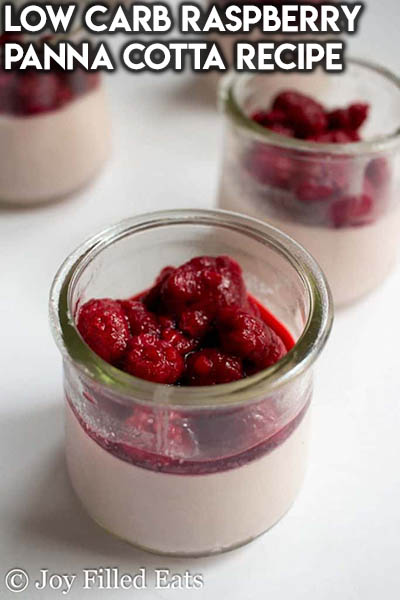 From: joyfilledeats.com
4. Keto Peanut Butter Cups
Enjoy these easy-to-make keto peanut butter cups that are low in carbs and sugar free.
The recipe makes a total of 12 large peanut butter cups or 12 servings. They taste best at room temperature on the same day they're made.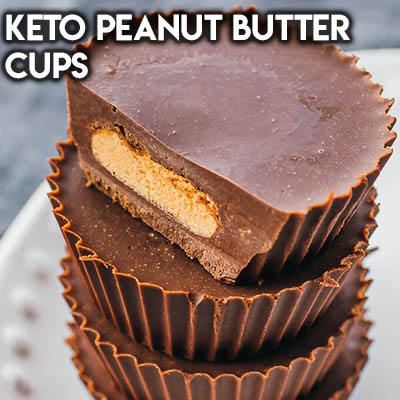 From: savorytooth.com
5. Paleo Strawberry Heart Fudge
This Paleo Strawberry Heart Fudge is a healthy recipe you can feel great about splurging on as a delicious Valentine's Day treat with someone you love.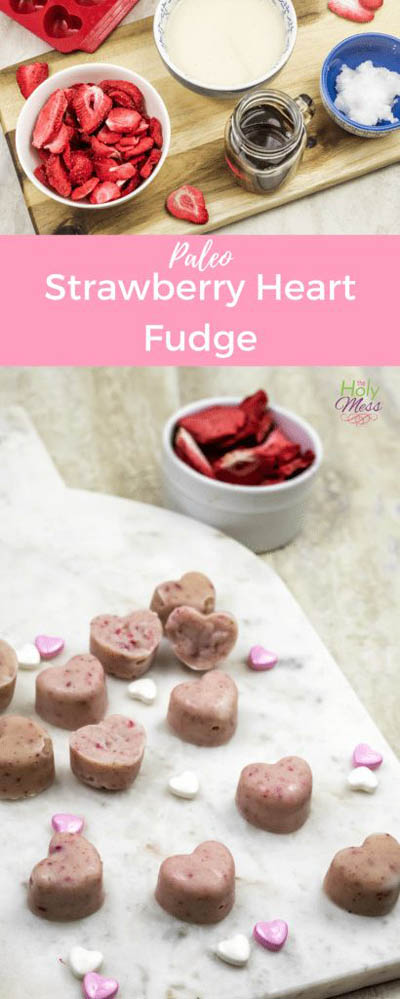 From: theholymess.com
6. Lemon Posset Keto Dessert Recipe
But you might be wondering; what is a lemon posset?
A Lemon Posset is a rich British dessert usually made with cream, sugar and lime or lemon juice.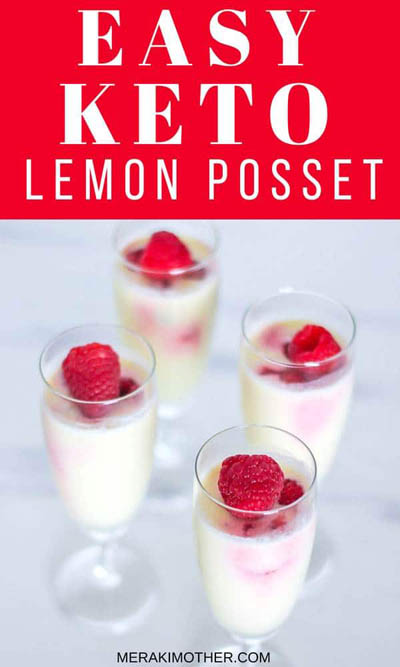 From: merakimother.com
7. Low Carb No-Bake Chocolate Tart With Raspberries
This decadent no-bake chocolate tart is all sugar free, dairy free and low carb! It can also easily be paleo!
This no-bake chocolate tart is super simple to make and doesn't take too much time to make. The hardest part will be waiting for it to cool down, but it's totally worth it!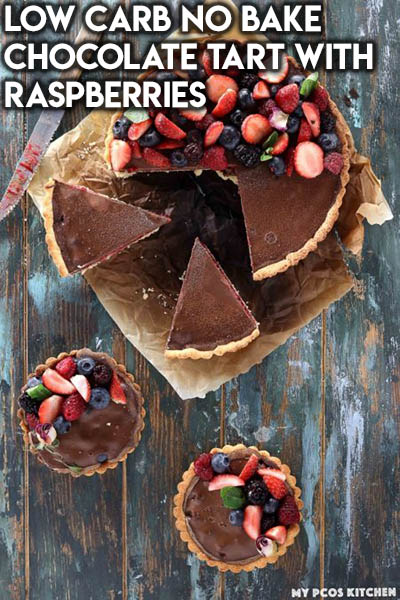 From: mypcoskitchen.com
8. Keto No-bake Strawberry Cream Pie
This Luscious, Creamy, No-Bake Fresh Strawberry Cream Pie is Keto, Gluten Free, Grain Free, low carb and even nut free too!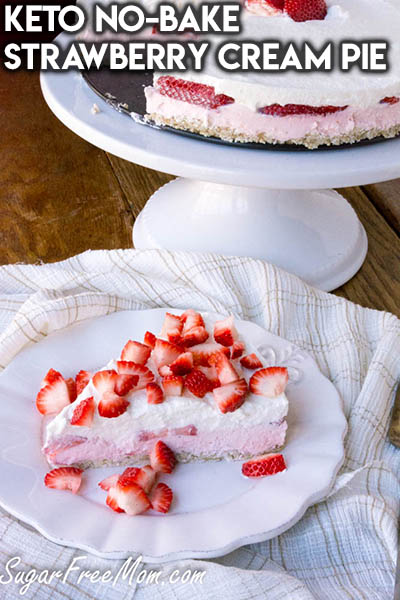 From: sugarfreemom.com
9. Keto Chocolates With Macadamia & Sea Salt
This keto chocolate recipe is a godsend with Valentine's day just around the corner.
This keto chocolate recipe is technically what people refer to as "fat bombs".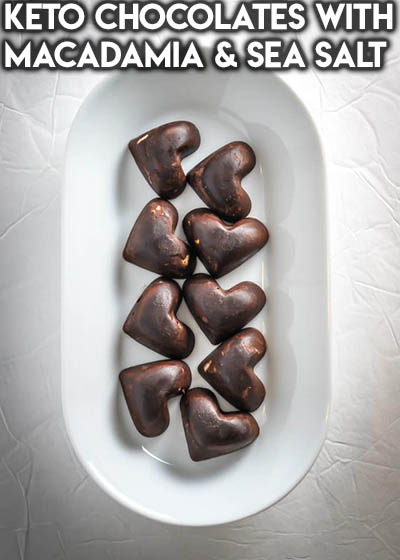 From: ketogasm.com
10. Keto Red Velvet Doughnuts
These donuts end up being extremely moist. A crunchy outside with a pudding-like texture on the inside (think ice cream and cake mixed together).
The chocolate and vanilla flavors really come through, and the coconut finishes everything off with a fantastic flavor.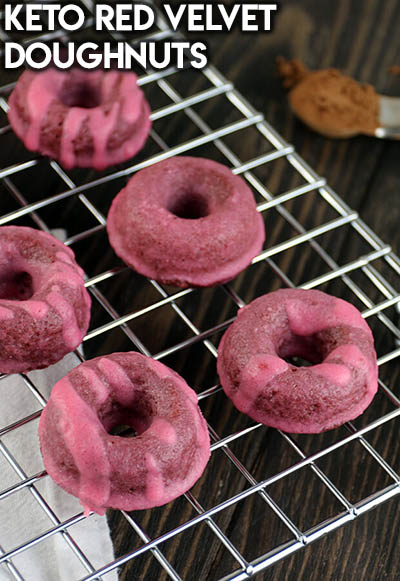 From: ruled.me
11. Keto Chocolate Silk Pie
This chocolate silk pie seems so extravagant, it's hard to believe it's low-carb and keto friendly.
A golden flaky crust is filled with a creamy rich chocolate filling that melts in your mouth.
The combination satisfies any craving for a decadent chocolaty dessert.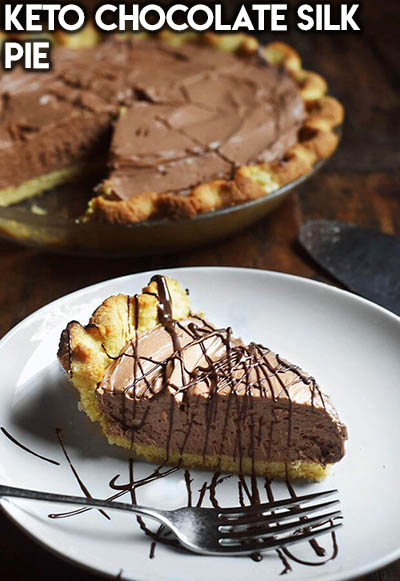 From: ruled.me
12. Keto Coconut Raspberry Cupcakes
These cupcakes will be a hit with anyone this Valentine's day, kids included!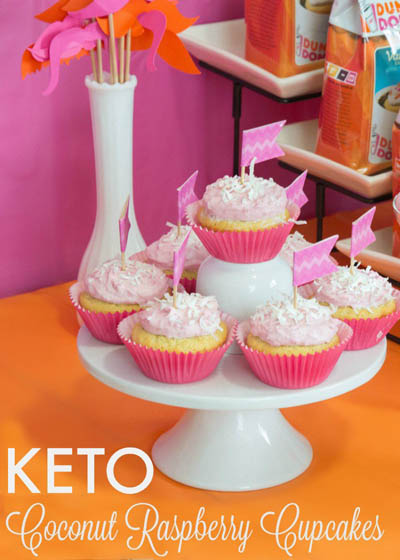 From: ketosizeme.com
13. Chewy Keto Chocolate Peanut Butter Bacon Cookies
Chocolate peanut butter bacon cookies.
Yes! Chocolate. Peanut butter. Bacon.
All in one delicious low carb and gluten free keto cookie. These low carb cookies are sure to be a family favorite.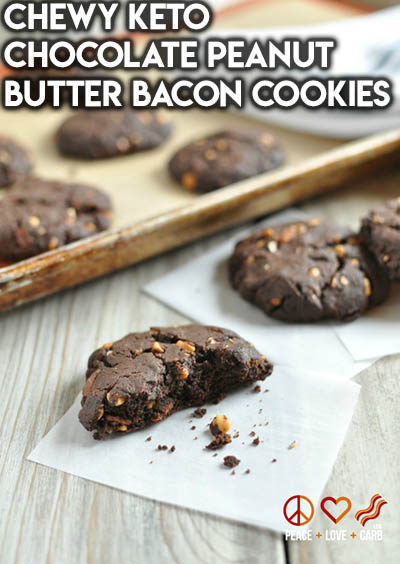 From: peaceloveandlowcarb.com
14. Low Carb Strawberry Shortcake
If you're looking to impress someone, this would be a fantastic dessert.
It takes a little time to put together, but the effort pays off tenfold in the end.
The cake is slightly dry and crumbly like I would expect with a traditional strawberry shortcake.
From: ruled.me
15. Low Carb Strawberry Rhubarb Meringue Pie Bars
The end result is a sturdy lemon cookie crust, offset by the rich and pleasantly tangy strawberry and rhubarb curd filling, and then the ethereal and slightly creamy meringue on top. BLISS.
From: ibreatheimhungry.com
16. Keto Dark Chocolate Strawberry Bark
This recipe for dark chocolate strawberry bark hits all the key points – soy free, gluten free, Paleo and Keto friendly, plus it is delicious!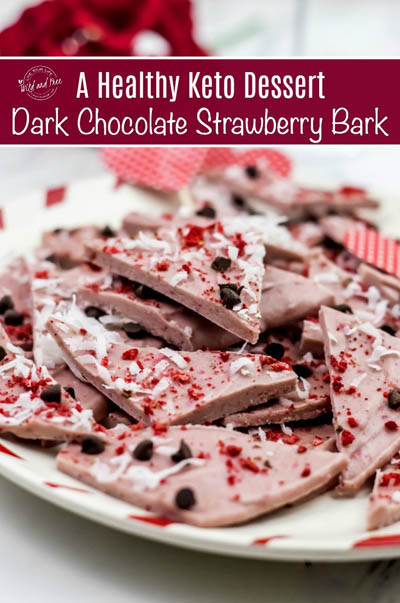 From: kristitrimmer.com
17. Raspberry Vanilla Keto Muffins
These keto muffins are moist, delicious and the frosting is absolutely incredible.
Each muffin has only 5 net carbs including the frosting and raspberries.
It's hard to believe that you can have keto desserts that are so tasty and easy to make.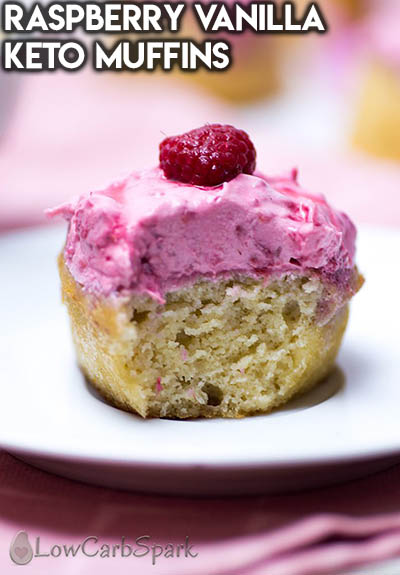 From: lowcarbspark.com
18. Keto No Bake Raspberry Coconut Crack Bars
No-Bake Raspberry Coconut Crack Bars (Keto, Paleo, Vegan).
A quick and easy recipe to satisfy the sweet tooth, naturally low carb, gluten free and sugar free.
From: thebigmansworld.com
19. Keto Raspberry Pavlovas
The creamy filling paired with the fluffy, vanilla-infused crust makes for a perfect bite when the burst of the bright raspberry comes through.
The richness and acidity balance each other out perfectly to create a dessert worth sharing.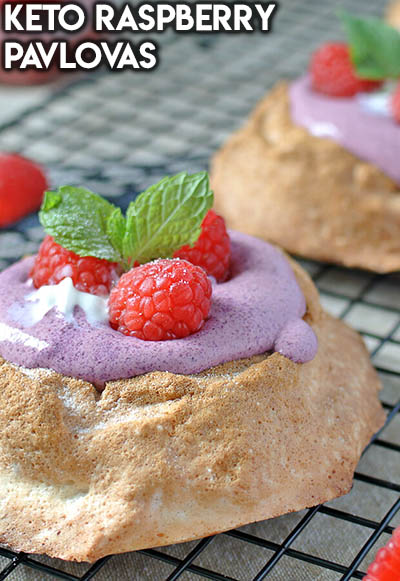 From: ruled.me
20. McKeto Strawberry Milkshake
It's thick, creamy, and packed full of that strawberry flavor that I've come to know and love with milkshakes.
Plus, you can have it ready in a shorter time than it'd take you to wait in a drive-thru.
From: ruled.me
Enjoyed these Keto Valentines Dessert Recipes? Then pin it for later!
Pin these Keto Valentines Dessert Recipes to your Keto Desserts or Keto Recipes boards on Pinterest.
That way you can easily view them later!