There is no need to give up desserts on a ketogenic diet. These keto dessert recipes are perfect if you are craving something sweet.
20 Keto Dessert Recipes
Below we've rounded up 20 yummy keto dessert recipes.
To view the full instructions for any of these keto dessert recipes, please follow the link below the picture.
1. Keto Coconut Bars
Sweet craving? These soft, chewy Keto coconut bars are healthy dessert heaven.
NO-BAKE and made with only 5 ingredients, you'll never guess these decadent-tasting candy bars are low in carbs and sugar-free!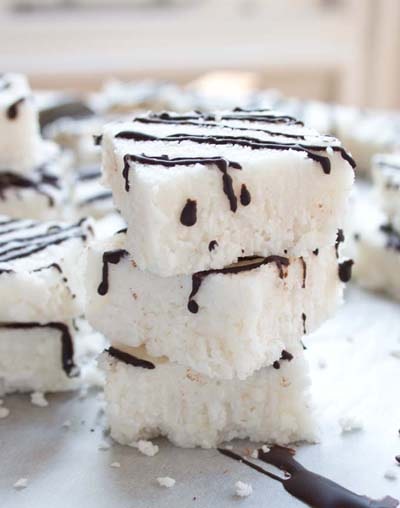 From: sugarfreelondoner.com
2. No-Bake Chocolate Mousse Tart
This is the creamiest, the dreamiest low carb dessert ever.
Sugar-free chocolate mousse in a grain-free chocolate cookie crust. It's no bake and so easy to make!
From:  alldayidreamaboutfood.com
3. No-Bake Chocolate Coconut Bars
These Low-Carb No-Bake Chocolate Coconut Bars are made with walnuts, cashews, coconut, natural peanut butter, and dark chocolate.
It's gluten-free and very delicious!
This bar recipe will become your favorite of all the low-carb snacks!
From: primaverakitchen.com
4. Keto Pumpkin Cheesecake
Low carb pumpkin cheesecake filling is a little more creamy and less firm than a regular cheesecake. And, just as delicious in its own way.
This easy pumpkin cheesecake filling is essentially the same as a regular cheesecake filling, but it has pumpkin puree and spices added to it.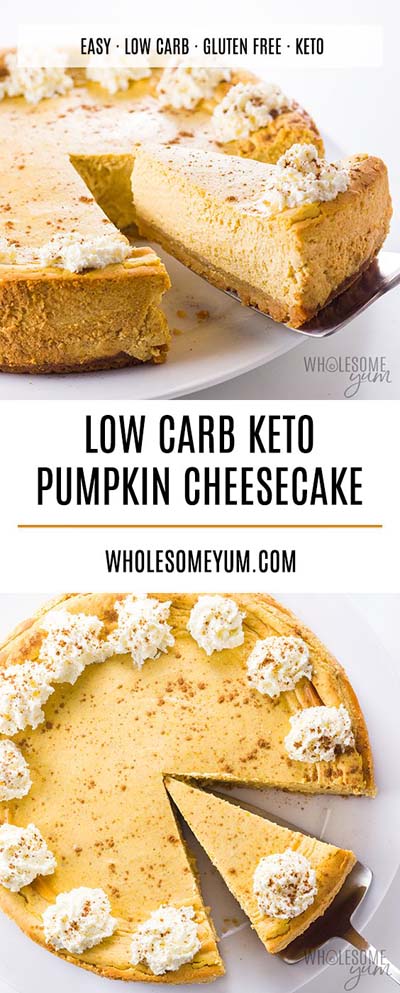 From: wholesomeyum.com
5. No Bake Peanut Butter Chocolate Bars
No-Bake Keto Peanut Butter Chocolate Bars will satisfy all of your dessert cravings with almost none of the sugar.
Low Carb, low sugar, high fat Peanut Butter Bars make a perfectly delicious keto dessert or fat bomb.

From: twosleevers.com
6. Chocolate Truffle Cheesecake
Sinfully rich Low Carb Chocolate Truffle Cheesecake is for serious chocolate lovers only.
This low carb chocolate cheesecake has a gluten-free chocolate crust and is perfect with a good cup of coffee.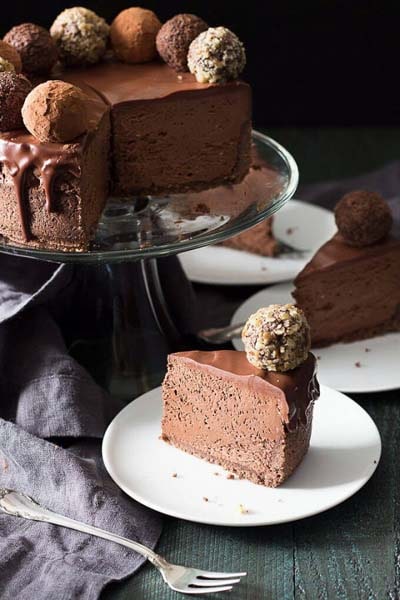 From: lowcarbmaven.com
7. Blueberry Cheesecake Bars
These Low-Carb Blueberry Cheesecake Bars are creamy, tart, and delicious!
Plus, they are easy to whip together and will instantly satisfy your sweet tooth!
From: realbalanced.com
8. Lemon Sour Cream Pie
This creamy, tangy low carb lemon sour cream pie will become your favorite spring dessert.
With an easy grain-free press-in pie crust, it's simple to make too.

From: alldayidreamaboutfood.com
9. Raspberry Layer Cake
Filled with a raspberry reduction and mascarpone cream, then topped off with a bit of keto buttercream, this cake is every bit as good as a bakery cake.
You can take it to a special event, and its good enough that no one will know it's keto!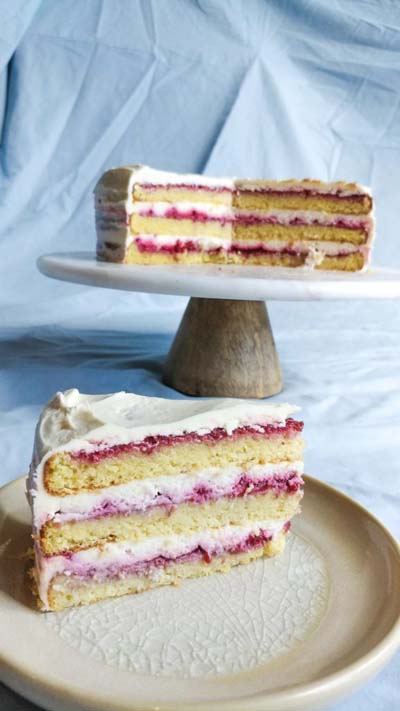 From: fitmomjourney.com
10. Keto Lemon Bars
This recipe for keto lemon bars is an absolute low carb dream!
With only 4g of net carbs per serving, you'll be happy to indulge in this bright and tangy treat without a shred of guilt!
From: heyketomama.com
11. Caramel Pudding with Toasted Coconut
Just because you're on a low-carb diet, doesn't mean you have to say "no" to dessert.
This Keto Caramel Pudding with Toasted Coconut is rich, creamy and indulgent . . . but with none the sugar.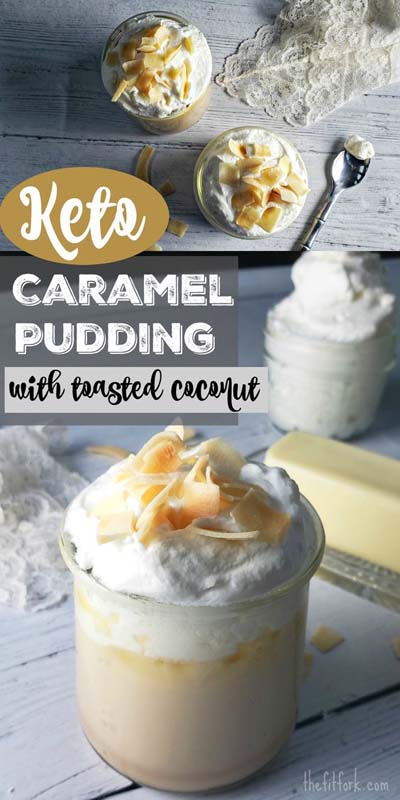 From: thefitfork.com
12. Pumpkin Cookie Dough
This healthy paleo vegan edible pumpkin cookie dough is an easy eggless and raw cookie dough recipe to enjoy anytime!
Quick, easy and ready in 5 minutes, its a flourless dessert or snack packed with protein!
Keto, Sugar-Free, Gluten Free.
From: thebigmansworld.com
13. Keto Cheesecake Shooters
A favorite treat loved by low carbers is the keto cheesecake.
This recipe takes that classic recipe and puts it into a single serve, easy to manage shooter perfect for a quick snack!

From: howtothisandthat.com
14. Peanut Butter Fudge
This is the creamiest keto peanut butter fudge recipe you will ever try!
In fact, you will need to keep it in the fridge or the freezer to keep it from melting.
From: isavea2z.com
15. Cheesecake Brownies
These gluten-free and keto cheesecake brownies are the best of both worlds!
An incredibly fudgy low carb brownie is paired with tangy swirls of creamy cheesecake. The best part? Just 1.5g net carbs!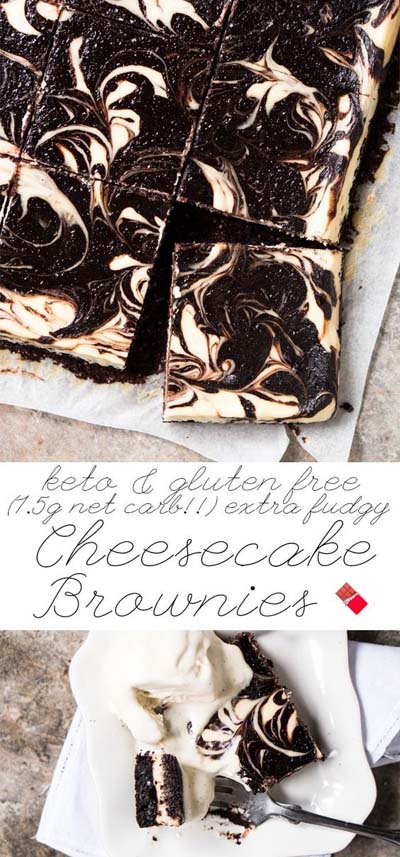 From: gnom-gnom.com
16. Chewy Double Chocolate Chip Cookies
I'm pretty sure these will become your all-time favorite low carb cookie.
Think low carb brownie meets perfect keto cookie.
It's a marriage made in chocolate heaven.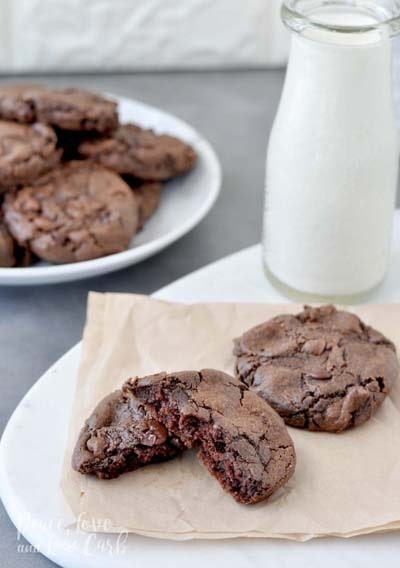 From: peaceloveandlowcarb.com
17. Keto Tiramisu Mousse
This incredibly delicious Keto Tiramisu Mousse is the perfect Keto fat bomb to make when sweet cravings haunt you!
It only consists of 3 ingredients, it's done within 5 minutes and it only has 1.5g of net carbs per serving!

From: hungryforinspiration.com
18. Mixed Berry Crumble Pots
These sweet Keto Mixed Berry Crumble Pots are bursting with sweet berries and are topped with a buttery cinnamon crumble.
From: beautyandthefoodie.com
19. Chocolate Peanut Butter Whoopie Pies
Having a cake craving? These low carb chocolate peanut butter whoopie pies are sure to cure that…..and guilt free.
It contains no artificial sweeteners.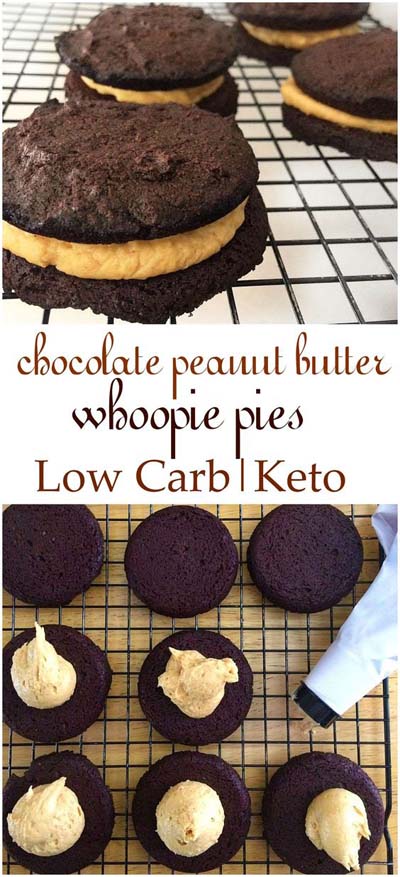 From: howtothisandthat.com
20. Vanilla Keto Cupcakes With Buttercream Frosting
Delicious classic vanilla cupcakes with a light texture and a creamy buttercream frosting.
These keto cupcakes are low-carb and gluten-free.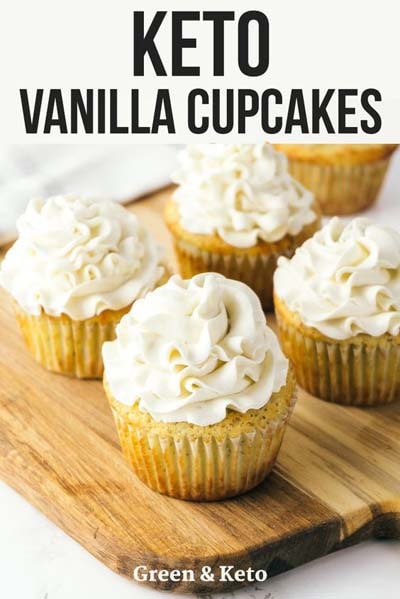 From: greenandketo.com
Enjoyed these Keto Dessert Recipes? Then pin it for later!
If you enjoyed these keto dessert recipes, we would love you forever if you would take a moment to share this post to your Keto Desserts and Recipes Pinterest boards!