Take your pumpkin spice obsession to the next level with these 12 best pumpkin spice recipes.
From sweet to savory – pumpkin spice can go beyond your favorite drink, and here we've rounded up some delicious pumpkin spice recipes you just need to try – no matter the time of year!
12 Best Pumpkin Spice Recipes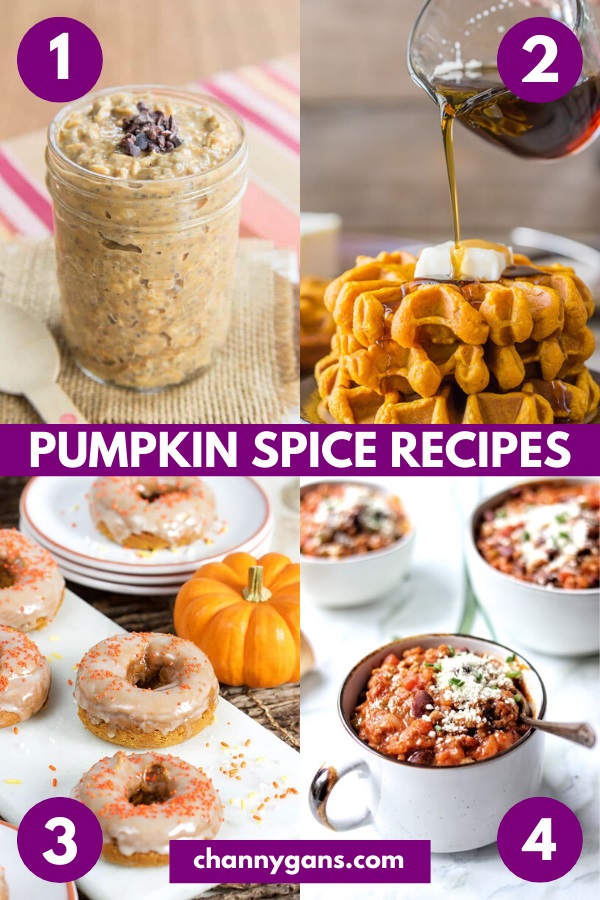 1. Pumpkin Spice Latte Overnight Oats
Pumpkin Spice Latte Overnight Oats is an easy way to get your PSL fix in a satisfying and healthy breakfast you can make ahead!
From: cupcakesandkalechips.com
2. Pumpkin Spice Waffles
From: lovelylittlekitchen.com
3. Baked Pumpkin Spice Donuts
Get your pumpkin spice fix in a soft, tender donut!
Two Ingredient Baked Pumpkin Spice Donuts are simple to make with just a box of cake mix and a can of pumpkin.
From: thesuburbansoapbox.com
4. Fall-Spiced Pumpkin Chicken Chili
This fall-spiced chili is perfect on a cool afternoon when you want something warm, comforting and cozy.
From: ahealthysliceoflife.com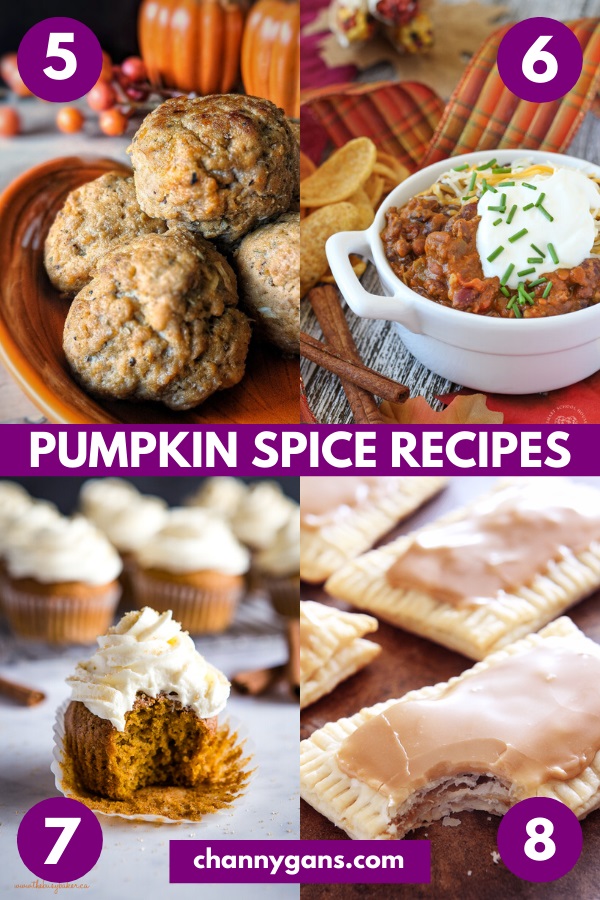 5. Paleo Pumpkin Spice Turkey Meatballs
From: paleoishkrista.com
6. Crock Pot Pumpkin Spice Chili
This is the BEST Crock Pot Pumpkin Spice Chili Recipe EVER! Made with pumpkin purée and ground beef slowly cooked in the crock pot.
From: smartschoolhouse.com
7. Pumpkin Spice Cupcakes
Pumpkin spice cupcakes are the perfect fall dessert!
They've got a rich pumpkin flavour with a spicy kick, but the cream cheese frosting is light and fluffy and oh so creamy.
From: thebusybaker.ca
8. Maple-glazed Pumpkin Poptarts
These Maple-Glazed Pumpkin Poptarts are made with pie crust, stuffed with a maple and pumpkin filling, and topped with a delicious maple glaze.
From: highheelsandgrills.com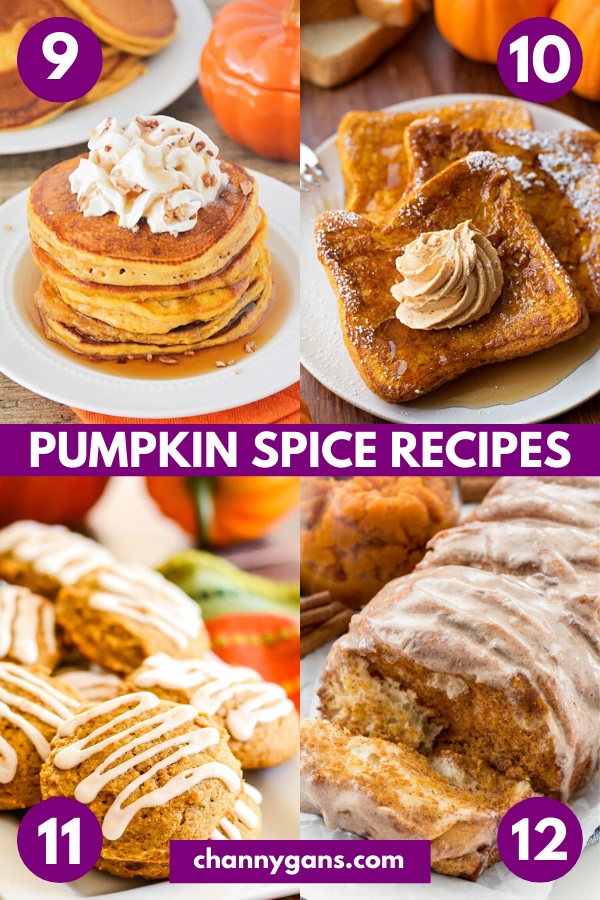 9. Pumpkin Pancakes
Pumpkin pancakes are a delicious fall breakfast everyone will love!
This easy recipe is made with the perfect amount of pumpkin spice flavor and the pancakes are so light and fluffy you won't be able to stop eating them!
From: somewhatsimple.com
10. Pumpkin French Toast With Whipped Pumpkin Butter
From: lifemadesimplebakes.com
11. Iced Pumpkin Cookies
These soft and spicy cookies are delicious and topped with an easy cinnamon glaze making them simply irresistible.
From: lilluna.com
12. Pumpkin Pull-Apart Loaf
Pumpkin pull-apart loaf is a flaky breakfast Danish that you bake up easily, using refrigerated biscuit dough and pumpkin puree. It's an easy brunch recipe, but it also makes the perfect snack or easy pumpkin dessert recipe!
From: crazyforcrust.com
Enjoyed these Pumpkin Spice Recipes? Then pin it for later!
Pin these pumpkin spice recipes to your Food Ideas or Desserts boards on Pinterest.
That way you can easily view them later!