If you are a brownie fanatic then you are going to love this! Who knew there where so many different types of brownie recipes out there? If you want to try some yummy and fun brownies, check out these brownie recipes!
50 Brownie Recipes
Below we've rounded up 50 best brownie recipes.
To view the full instructions for any of these brownie recipes, please follow the link below the picture.
1. Best Fudgy Cocoa Brownies
The Best Fudgy Cocoa Brownies… So simple but SO delicious, they are gone in seconds!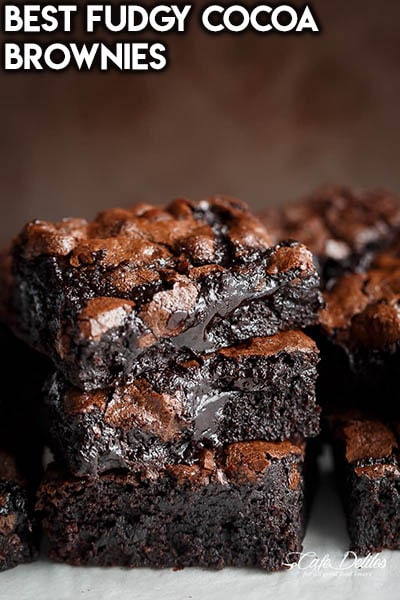 From: cafedelites.com
2. Cheesecake Brownies
These AMAZING Cheesecake Brownies are a delicious brownie dessert filled with a layer of cheesecake and baked to perfection.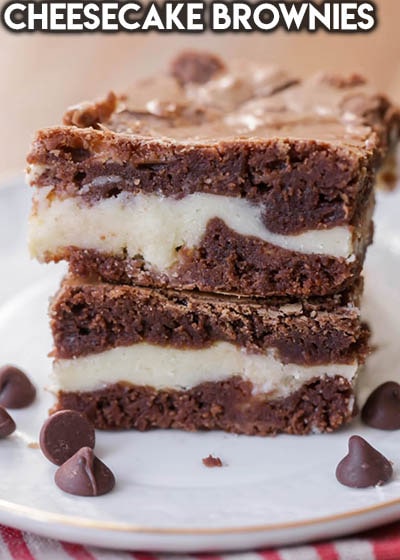 From: lilluna.com
3. Salted Caramel Brownies
Dessert doesn't get any better than this. Pssst! Short on time?
Try the quick and easy version of this recipe here! These are every bit as rich, decadent, and indulgent as they look.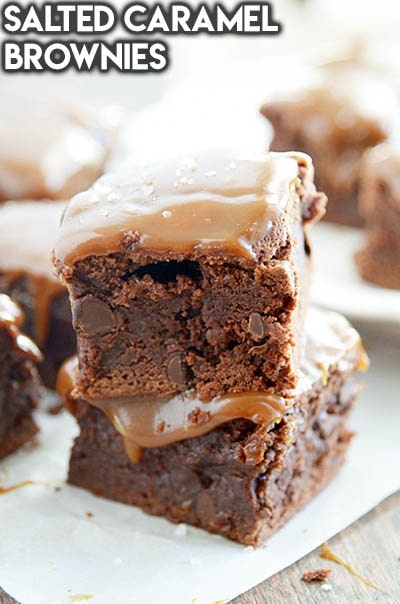 From: somethingswanky.com
4. Cookie Dough Brownies
Cookie Dough Brownies made with a rich dark chocolate brownie base and an eggless cookie dough layer.
The best part of cookies and brownies all in one!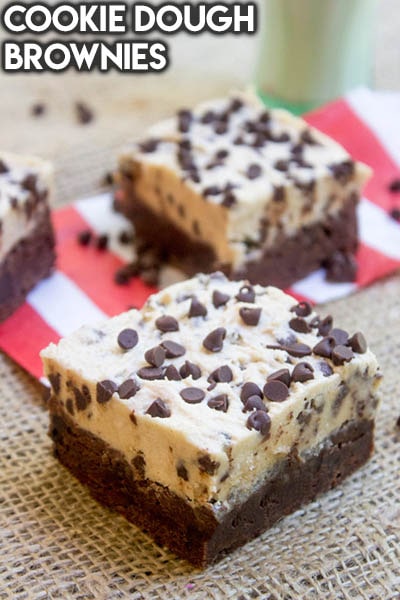 From: dinnerthendessert.com
5. Mint Brownies with Chocolate Ganache
A fudgy chocolate mint brownie with green mint frosting and a rich, smooth chocolate ganache.
These mint brownies from scratch are the best you'll find.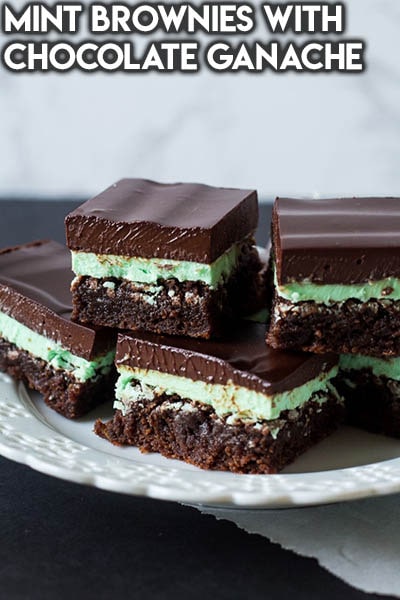 From: chocolatewithgrace.com
6. Lunch Lady Brownies
These Lunch Lady Brownies are the most chocolatey, fudgy and moist brownies ever! Just like the ones they served for school lunch dessert, but this homemade version is better!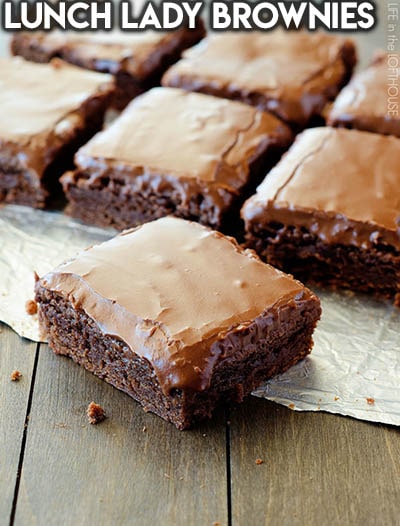 From: life-in-the-lofthouse.com
7. Salted Caramel Brownie Bites
These Salted Caramel Brownie Bites are made with a simple, from-scratch, brownie batter and are filled with a rich (easy to make!) caramel filling!
Top everything off with a sprinkle of flaky sea salt for a dessert you'll be coming back to over and over again!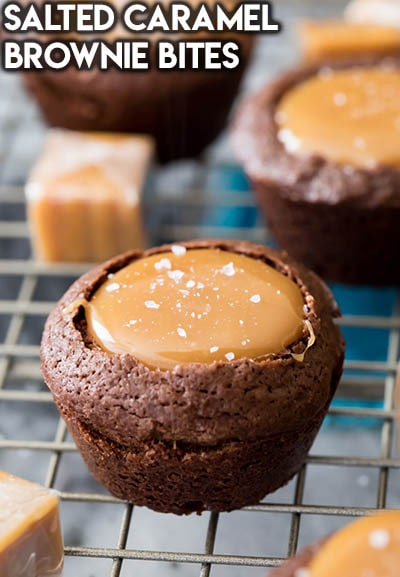 From: therecipecritic.com
8. Pumpkin Brownies
Super fudgy, moist, eggless chocolate brownies made healthier by using pumpkin puree.
This easy one bowl recipe makes the most delicious brownies!
From: kirbiecravings.com
9. Banana Bread Brownies
The world needs to know. The sweet taste of banana bread brownies topped with a brown butter frosting.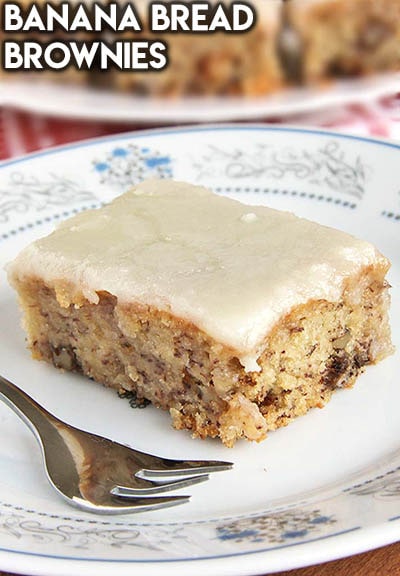 From: sugarapron.com
10. Cookies & Cream Brownies
These cookies & cream brownies are brownie sky-scrapers!
They have 4 equally indulgent layers including homemade brownies, Oreos, cookies & cream buttercream frosting, and smooth chocolate ganache. Over-the-top in the best way.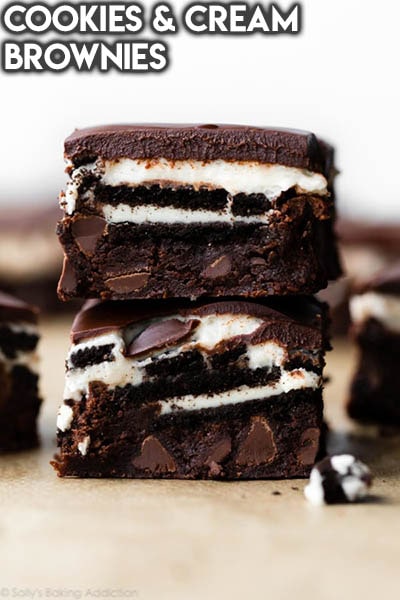 From: sallysbakingaddiction.com
11. Chocolate Coconut Brownies
Fudgy brownies topped with a layer of creamy sweet coconut and finished with a smooth chocolate ganache.
Use your favorite boxed or homemade brownie recipe for this decadent triple-layer dessert.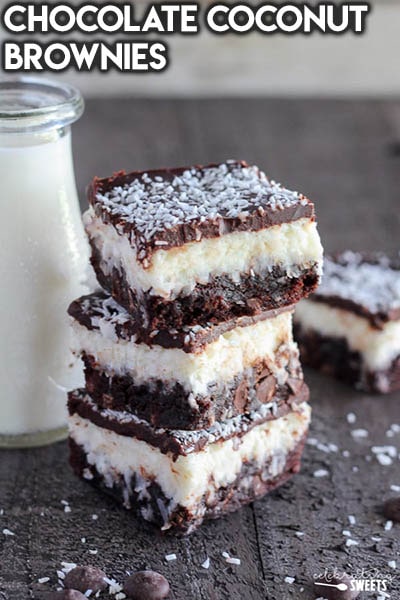 From: celebratingsweets.com
12. Nutella Fudge Brownies
These Nutella Fudge Brownies are decadent little bars!
With a dense brownie on the bottom, Nutella fudge in the middle and chocolate on top, you can't go wrong.
From: lifeloveandsugar.com
13. French Silk Brownies
French silk pie married brownies and they had a baby: a fudgy brownie topped with an eggless french silk filling!!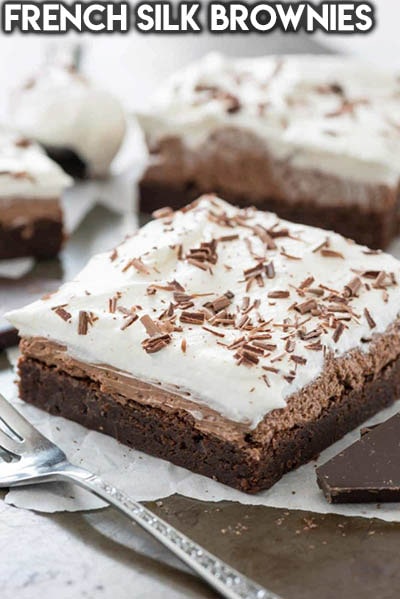 From: crazyforcrust.com
14. German Chocolate Brownies
These rich chocolaty German Chocolate Brownies are topped with a gooey homemade coconut pecan frosting.
Make the brownies from scratch, or use a boxed brownie mix as the base of this recipe. You'll love this decadent dessert!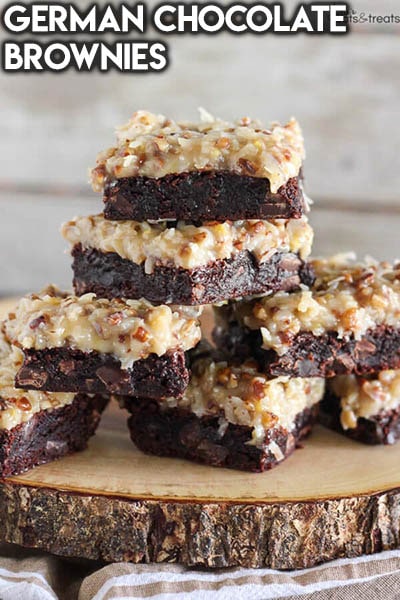 From: julieseatsandtreats.com
15. Strawberry Marshmallow Brownies
These Strawberry Marshmallow Brownies are the best brownies you'll ever eat!
Rich & chewy on the inside and ooey-gooey on the outside!
From: happyfoodstube.com
16. Chocolate Chip Cookie Brownies
These yummy brownies are topped with a layer of chocolate chip cookie dough, then baked, then it all forms into one super-duper yummy chocolate chip cookie brownie!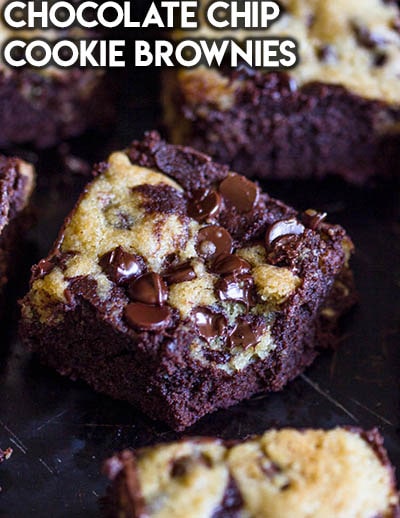 From: gimmedelicious.com
17. Cookies And Cream Brownies
These cookies and cream brownies are super fudgy, thick and a little bit chewy.
The secret is condensed milk. It keeps these bar gooey, chewy and fudgy.
From: kirbiecravings.com
18. White Chocolate Raspberry Cheesecake Brownies
If you love white chocolate… and cheesecake… and brownies, get ready to seriously fall in love, because this dreamy combination, is now a reality.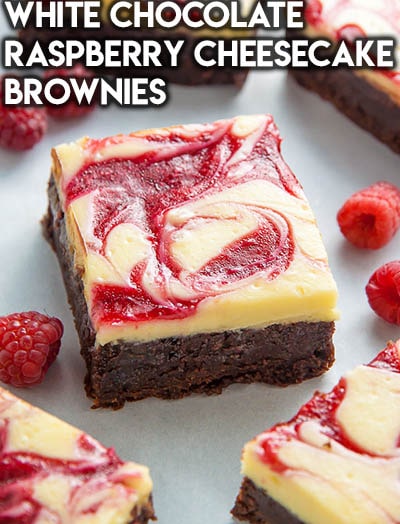 From: bakerbynature.com
19. Sky High Marshmallow Brownies
You will love these marshmallow brownies. There's no question about it.
How could you not love a gluten-free dessert that combines two of the best things ever – a fudgy, dense, chocolatey brownie and the fluffiest marshmallow meringue frosting you could possibly imagine.
From: theloopywhisk.com
20. Ferrero Rocher Fudge Brownies
A Ferrero Rocher stuffed fudge brownie, topped with a creamy Nutella Fudge filled and topped with Ferrero Rocher and roasted hazelnuts.
Take these bars to another level with a drizzle of silky Nutella Ganache and you've got the greatest brownie ever!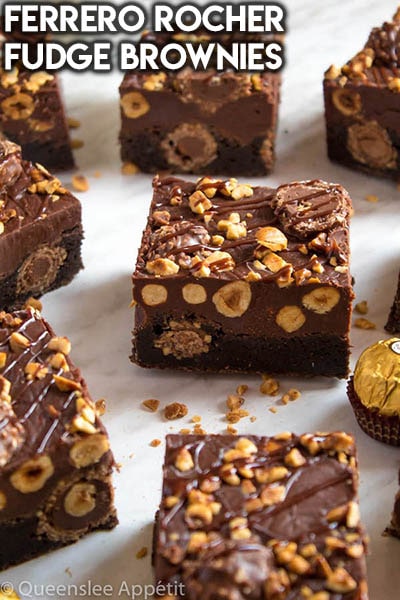 From: queensleeappetit.com
21. Magic Layer Brownie Bars
Magic Layer Brownie Bars, like the Seven Layer Bars you might remember from your childhood, only better.
Instead of a graham cracker cookie base, these bars start with a rich chocolate brownie, and layers of toasted coconut, chocolate chips, butterscotch chips, and sweetened condensed milk. It's the ultimate decadent dessert!
From: yellowblissroad.com
22. Fudgy Lemon Brownies
These Glazed Fudgy Lemon Brownies are incredible! Soft, chewy, moist, fudgy and packed with fresh lemon flavor!
From: thedomesticrebel.com
23. Butterscotch Blonde Brownies
These butterscotch blondies have a rich butterscotch taste and are filled with butterscotch chips.
They're dense, chewy, fudgy and made in one bowl with no mixer. You can think of them as butterscotch brownies with deliciously gooey centers.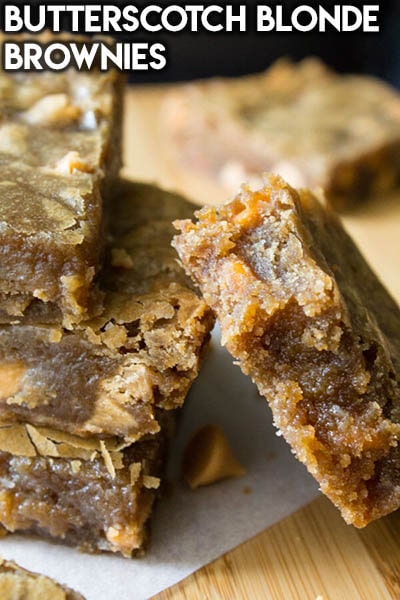 From: justsotasty.com
24. Chocolate Chip Cookie Dough Brownies
The best Chocolate Chip Cookie Dough Brownies Recipe – a perfect fudgy version of this popular- favorite dessert.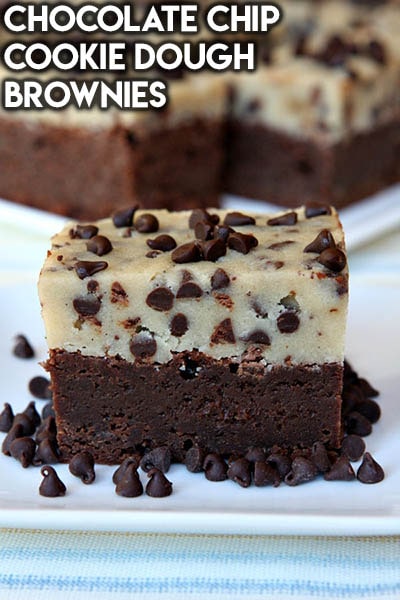 From: recipegirl.com
25. Strawberry Brownies
Strawberry Brownies are a super simple springtime dessert that comes together easily with just a few pantry ingredients and some fresh strawberries.
From: yellowblissroad.com
26. Birthday Cake Oreo Fudge Brownies
These Birthday Cake Oreo Fudge Brownies are super rich and decadent.
Layers of fudgy Birthday Cake Oreo stuffed brownies and Funfetti fudge are topped with more Oreos and plenty of sprinkles. Drizzle these bars with hot pink candy melts and you've got a party in a brownie!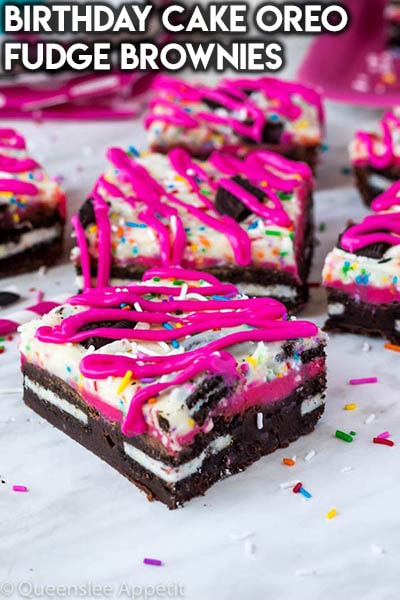 From: queensleeappetit.com
27. Gingerbread Brownies
Gingerbread Brownie recipe is brownies meet gingerbread in this super chewy bar that's perfect for cookie exchanges and Christmas dessert!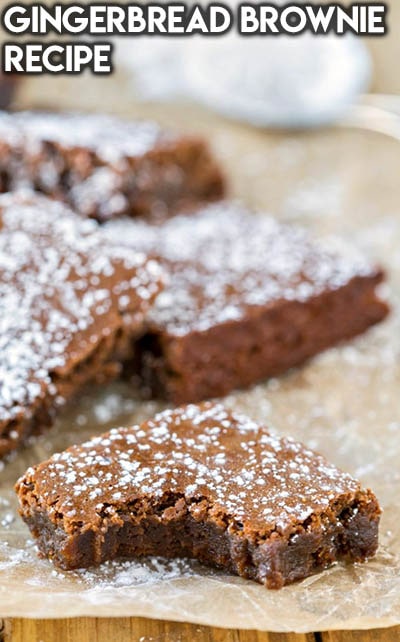 From: ihearteating.com
28. Oreo Reese's Fudge Brownies
These homemade Oreo Reese's Fudge Brownies are thick, rich, and fudgy – just the way a brownie should be!
These make an easy Halloween dessert, too!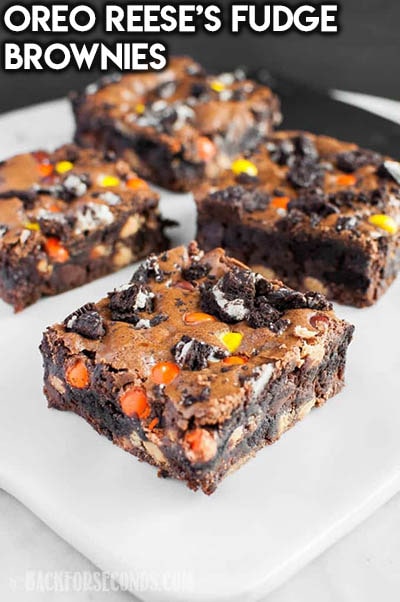 From: backforseconds.com
29. Rocky Road Brownies
These Rocky Road Brownies, my friends, are nothing short of spectacular! Thick chocolate brownies covered in all kinds of deliciousness!
From: life-in-the-lofthouse.com
30. Mint Chocolate Chip Swirl Brownies
Mint Chocolate Chip Swirl Brownies recipe from The Country Cook – perfect for St. Patrick's Day!
From: thecountrycook.net
31. White Chocolate Brownies
Fudgy, gooey white chocolate brownies are heaven in brownie form.
It's an easy, one bowl brownie recipe with the most delicious white chocolate flavor.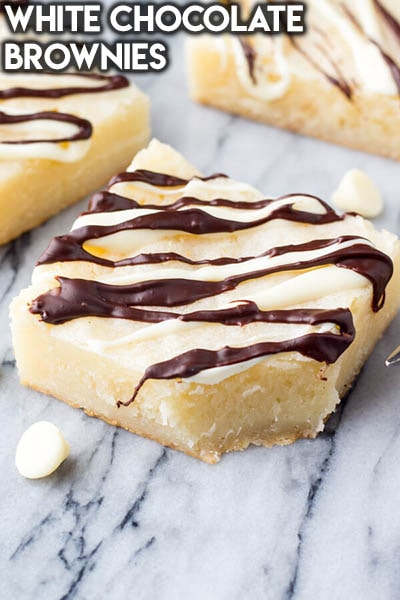 From: justsotasty.com
32. Banana Brownies
You will go bananas over these Fudgy White Chocolate Banana Brownies!
The chewy, fudgy, dense texture of a brownie with dreamy banana flavor! SO so good!!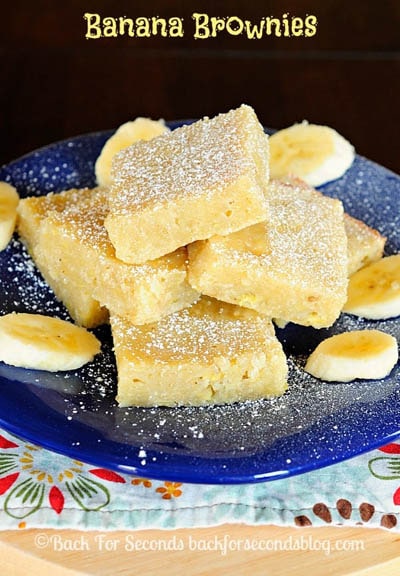 From: backforseconds.com
33. Tahini Brownies Recipe
These tahini brownies are anything but your average, one-note brownies.
Moist chocolate brownies with a generous swirl of tahini, a paste made from sesame seeds which takes the brownies to a whole new level of flavor bliss!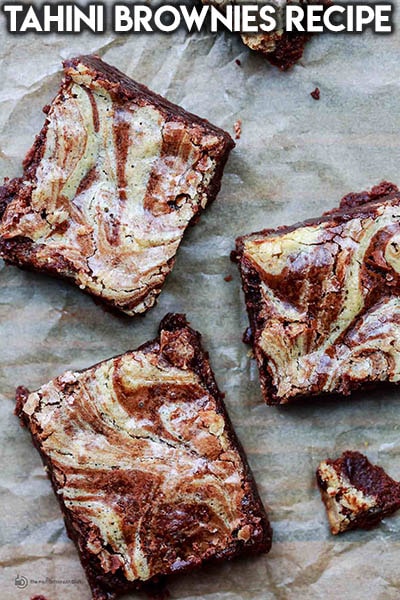 From: themediterraneandish.com
34. M&M's Brownies
These chocolate M&M's Brownies are full of candy goodness.
They are a great fudgy snack for any time of day. They also make great lunch box treats or after school snacks. Add a glass of milk and you are good to go.
From: insidebrucrewlife.com
35. Three Layer Pumpkin Brownies
Super rich and decadent, these Three Layer Pumpkin Brownies are packed full of rich chocolate flavor and Fall festiveness.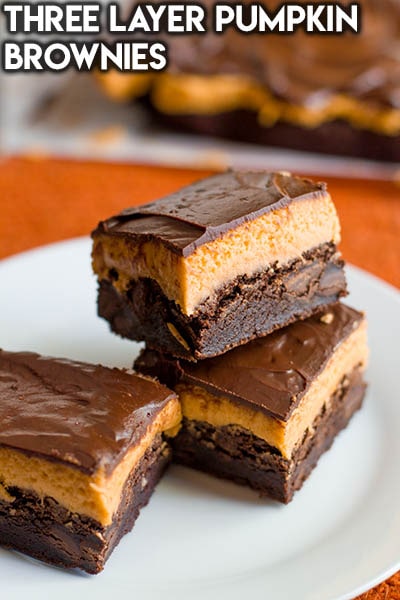 From: wholefully.com
36. Candy Cane Brownies
These candy cane brownies are the perfect Christmas brownies.
They start with fudgy chewy brownies, then they're topped with a thick layer of creamy peppermint frosting and sprinkled with crushed candy canes.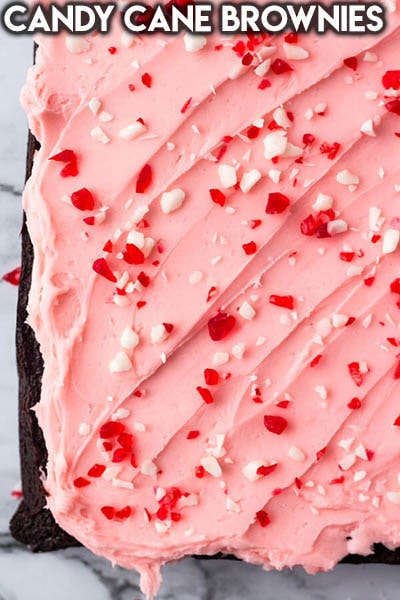 From: justsotasty.com
37. Neapolitan Cheesecake Brownies
Does Neapolitan ice cream remind you of being a kid again? Each of these layers adds a twist on the original dessert.
A layer of cheesecake between the strawberry preserves and brownie will please everyone's tastes buds!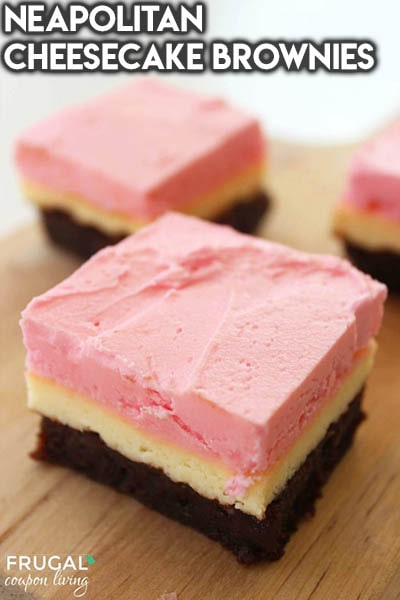 From: frugalcouponliving.com
38. Sno Ball Brownies
Sno Ball Brownies are a brownie version of the popular Hostess snack cake.
A rich, fudgy brownie is covered in marshmallow fluff and pink coconut. These brownies are a festive treat for Easter.
From: spicysouthernkitchen.com
39. Chunky Monkey Brownies
You will swoon over these rich, decadent brownies filled with chocolate baking melts, chocolate chips, and bananas. Ooey, gooey and delicious!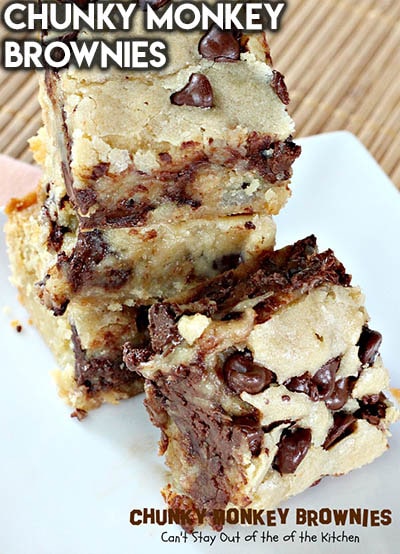 From: cantstayoutofthekitchen.com
40. Graham Cracker S'mores Brownies
These Graham Crackers S'Mores Brownie Bars are gooey, chewy, a little crunchy, loaded with chocolate and topped with marshmallows and graham cracker bits for a gooey, fudgy dessert you'll love!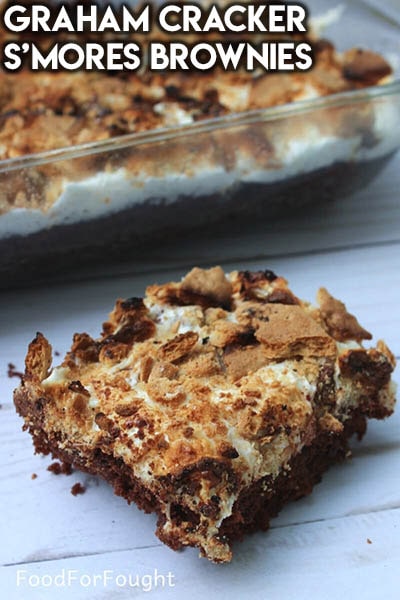 From: foodforfought.com
41. Pecan Pie Brownies
These pecan pie brownies are a chocolaty twist on the traditional pecan pie!
They make a great Thanksgiving dessert but you can make them all year long!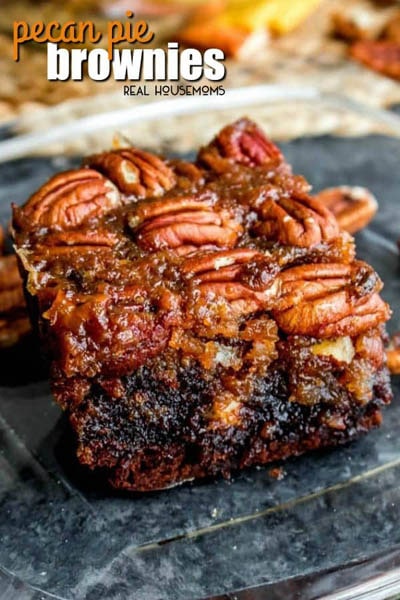 From: realhousemoms.com
42. Delicious Marshmallow Brownies
If you are looking for the perfect homemade brownie recipe, look no further!
These Marshmallow Brownies are simple, delicious and addicting!
From: thejoysofboys.com
43. Mocha Brownies With Coffee Glaze
This rich and fudgy mocha brownies from scratch recipe is packed with brewed coffee and chocolate flavors.
The coffee glaze on top makes them very decadent.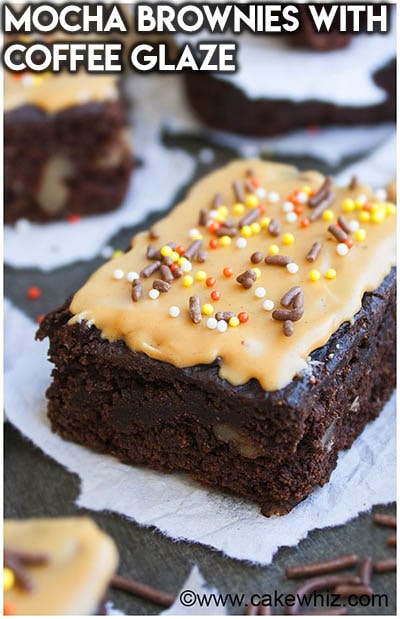 From: cakewhiz.com
44. Fudgy Gluten Free Brownies
Super fudgy gluten-free brownies will be a staple recipe for years to come.
It's a great base recipe to make any kind of decadent brownies you'd like!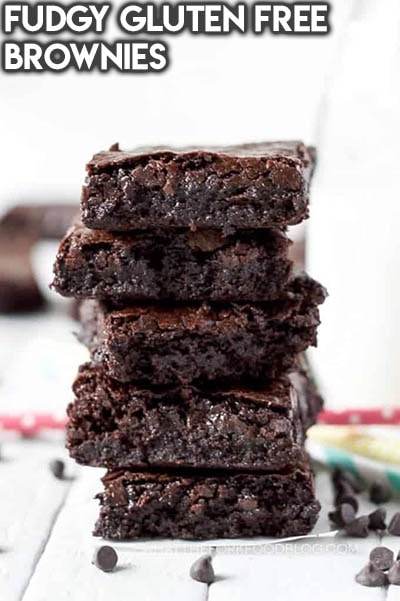 From: whattheforkfoodblog.com
45. Buckeye Turtle Brownies
Is there anything better than peanut butter and chocolate?
YES. Buckeye Turtle Brownies are an easy recipe that takes peanut butter and chocolate raises it with fudgy brownies, gooey caramel, pecan turtle topping.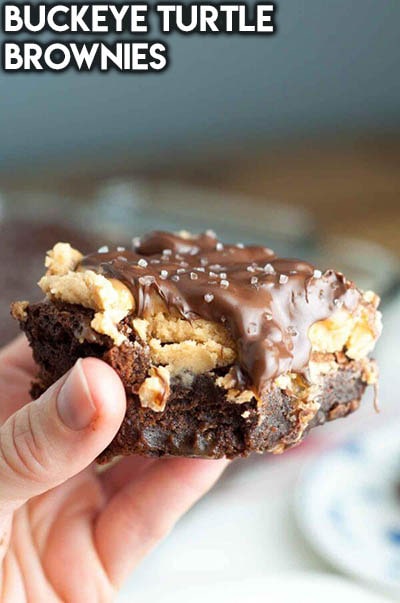 From: mamagourmand.com
46. Peach & Lemon Brownies
These lemon brownies are so easy to make, combined with fresh lemon juice, not too much sugar and a little bit of lemon zest which gives that special lemon taste.
From: eatingcheating.com
47. Hot Fudge Swirled Red Velvet Brownies
These hot fudge swirled red velvet brownies (made from scratch!) are super fudgy and indulgent.
The perfect red velvet recipe for your Valentine's Day treat!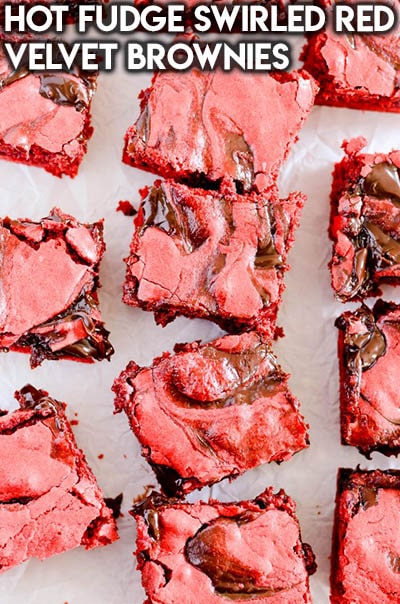 From: somethingswanky.com
48. Millionaire Brownies
Millionaire Brownies are a spin-off on millionaire shortbread, a shortbread biscuit that's topped with caramel and chocolate.
Obviously, millionaire brownies are much richer than shortbread!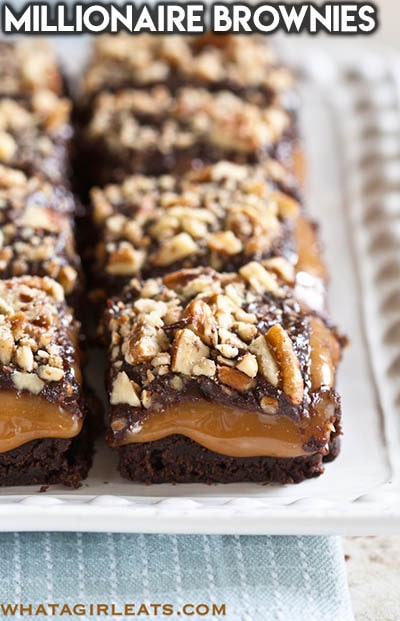 From: whatagirleats.com
49. White Chocolate Matcha Brownies
For you guys that are not familiar with Matcha, it's basically a very fine ground specialized green tea.
It has a richer and creamier taste than your usual green tea, which makes it perfect for dessert recipes.
From: coupleeatsfood.com
50. Copycat Little Debbie Cosmic Brownies
Homemade copycat little Debbie cosmic brownies – just like you remember as a kid!
This easy to make recipe includes a rich chocolate fudge frosting and rainbow sprinkles on top! Make this brownie dessert to share with your family!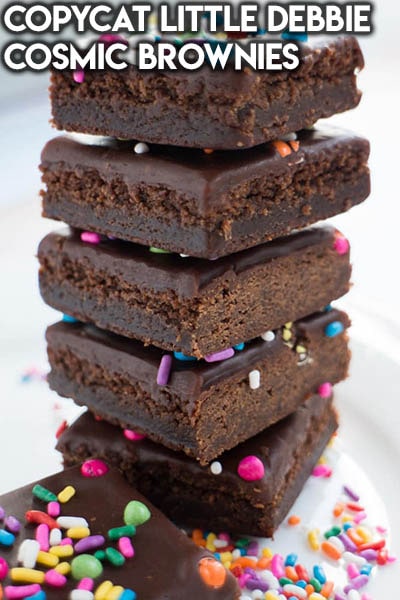 From: brooklynfarmgirl.com
Enjoyed these brownie recipes? Then pin it for later!
Pin these brownie recipes to your Desserts Ideas or Recipes boards on Pinterest.
That way you can easily view any of these delicious brownie recipes later!