No matter your age, Easter desserts are always fun to make – and eat of course! These fun and festive Easter dessert ideas will make a great addition to your table this year.
20 Easter Dessert Ideas
Below we've rounded up 20 Easter Desserts.
To view the full recipe and instructions for any of these Easter dessert recipes, please follow the link below the picture.
1. Pretzel Bunnies And Ducks
These pretzel bunnies and ducks are a cute and super easy Easter treat idea.
They take less than 20 minutes to make, and are sure to bring out some smiles!

From: onelittleproject.com
2. Easter Popcorn Recipe
This Easter Popcorn recipe is the perfect compromise between a sweet or savory snack to enjoy while celebrating the holiday.
The pastel gourmet chocolate covered popcorn is quite easy to prepare and kids will enjoy helping to make it.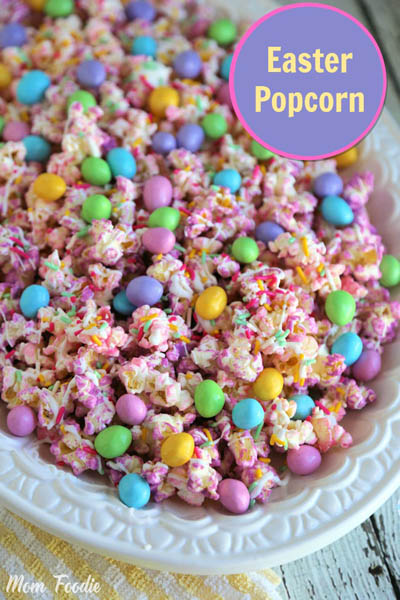 From: momfoodie.com
3. Easter Crack White Chocolate Toffee Recipe
You'll love this amazing recipe, it's perfect for Easter and it's pretty too, the perfect dessert to bring to any Easter lunch.
I promise you won't regret making this fantastic Easter Crack Recipe and the whole family will love this recipe.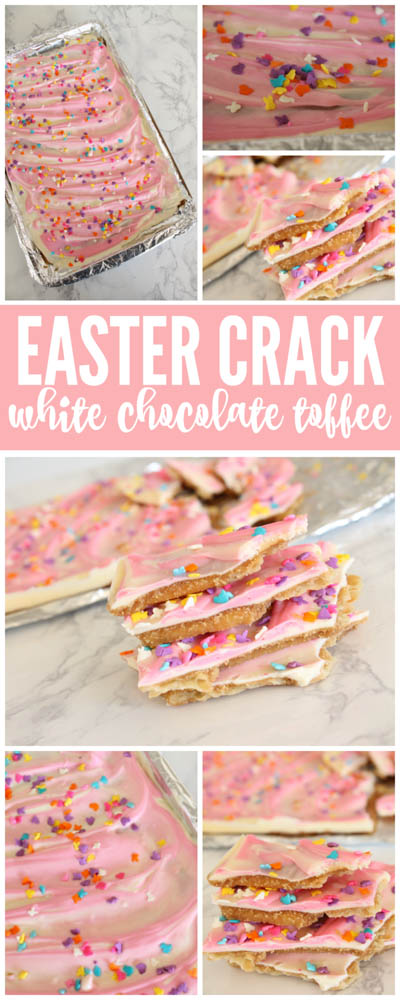 From: passionforsavings.com
4. Peeps Pretzel Rods
Here is a fun little Easter snack you can make with your kids or surprise them with an extra cute treat in their Easter baskets!
These Peeps Pretzel Rods are really so easy to make and will be a huge hit in your house!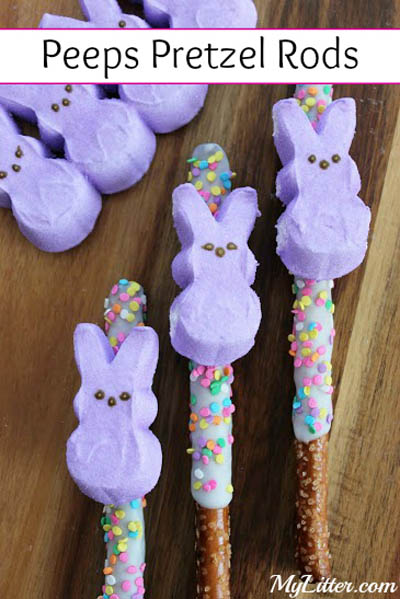 From: mylitter.com
5. Bunny Butt Pretzels
How cute are these Peanut Butter Bunny Butt Pretzels?
Each bite-sized Easter treat is salty and sweet and so much fun to eat.
From: hungryhappenings.com
6. Old Fashioned Easter Egg Candy
Don't be alarmed by the mashed potatoes that the recipe calls for, they are a critical ingredient that I was skeptical of at first, but you'll never be able to even tell that they're mixed in the filling!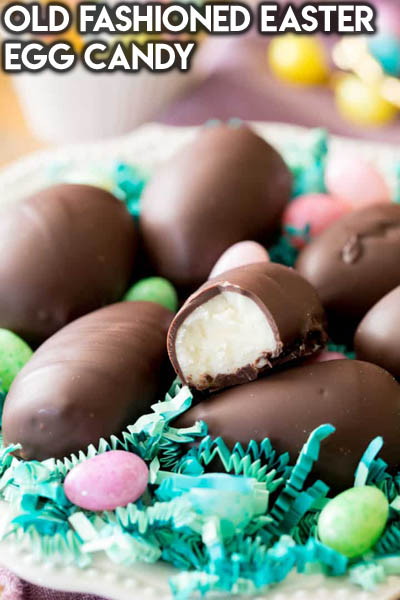 From: sugarspunrun.com
7. Rice Krispie Nests
If you're looking for a quick and easy Easter dessert, or a fun Easter activity to keep the kids busy, these Rice Krispie Nests are a delicious choice!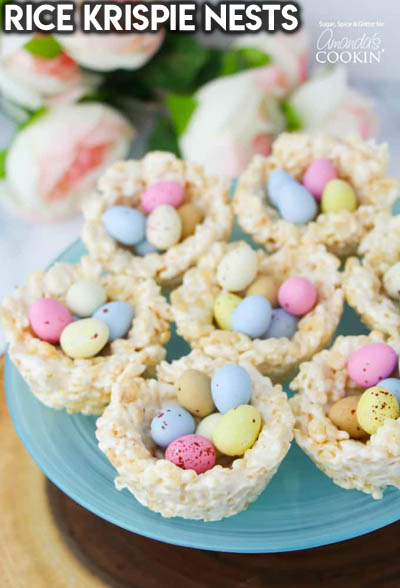 From: amandascookin.com
8. Carrot Cupcakes with Cream Cheese Frosting
These delicious carrot cupcakes are smooth and moist with a delicious tangy cream cheese frosting!
From: justataste.com
9. Easter Egg Sugar Cookies
Make these Easter Egg Sugar Cookies for Easter!
They're soft, chewy and so delicious!

From: aprettylifeinthesuburbs.com
10. Pistachio Pudding Easter Parfaits
These pistachio pudding dessert parfaits are as adorable as they are delicious.
If you need quick and easy Easter desserts, look no further than these no-bake pudding cups with homemade white chocolate bunnies, eggs, and coconut grass!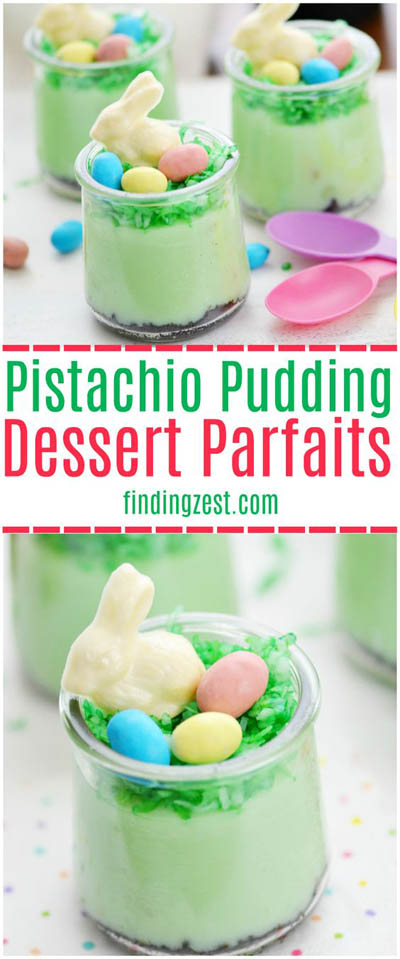 From: findingzest.com
11. Bunny Cupcakes
Bunny Cupcakes are super adorable and they could not be easier to make.
How great will these look on your Easter Dessert table this year?
From: twosisterscrafting.com
12. Easter Mini Lemon Tarts
Looking for Easter dessert you can make this year?
From Easter cupcakes, cookies to cakes, you won't run out of ideas to make.
Have fun with these Easter Mini Lemon Tarts.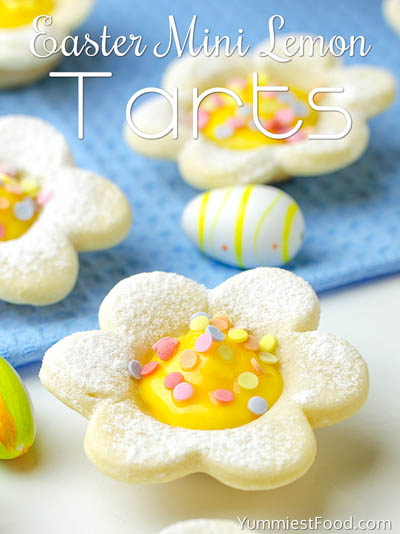 From: yummiestfood.com
13. Bird Nest Cookies
Vegan, gluten-free, bird nest cookies are a fun Easter treat and can be made free of dairy, nuts, and gluten so they are the perfect Easter dessert for kids with Allergies.
From: thehiddenveggies.com
14. Easter Muddy Buddies
These Easter Muddy Buddies are perfect for an Easter snack or Easter dessert.
This recipe will quickly become one of your favorite puppy chow recipes!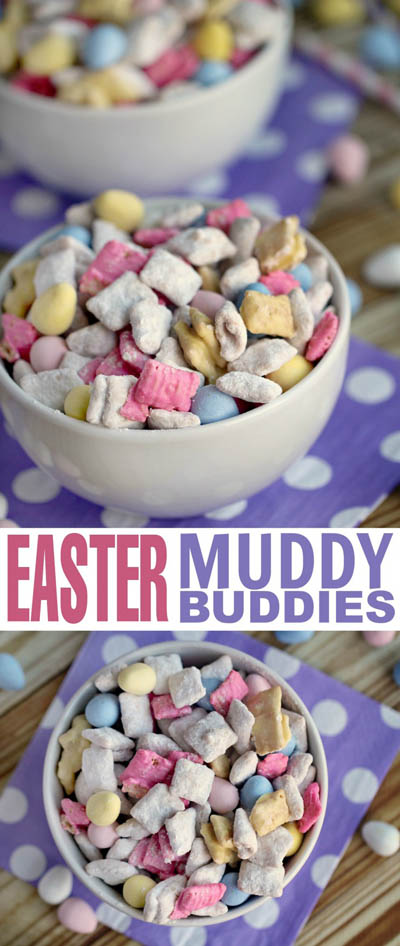 From: frugalmomeh.com
15. Carrot Patch Dirt Pudding Cups
The "carrots" are obviously just strawberries dipped in orange candy melts.
They're like sophisticated mini dirt cakes minus the gummy worms.
These would be so cute on an Easter dessert table.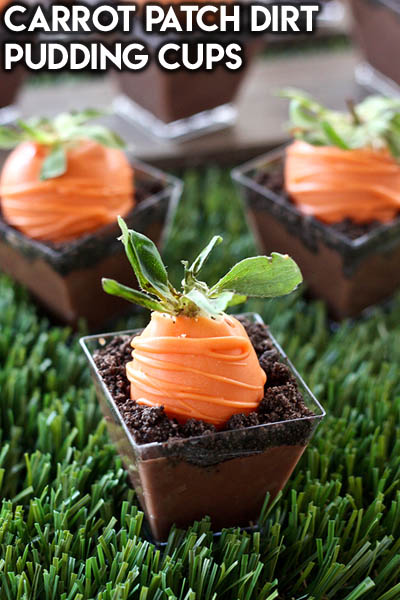 From: ericasweettooth.com
16. Easter Pink Velvet Cheesecake Trifle
A sweet and easy Easter trifle made with pink velvet cake, cheesecake mousse, and Peeps marshmallows.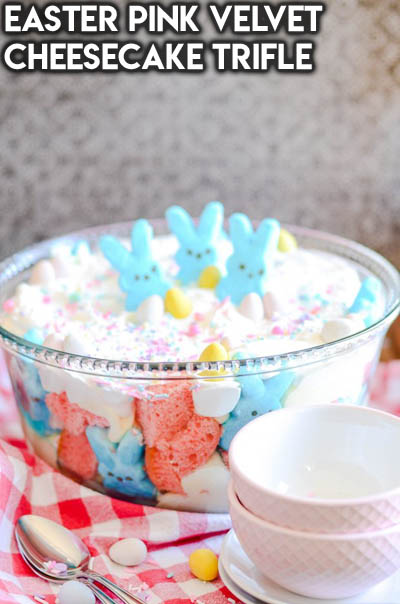 From: somethingswanky.com
17. Easter Oreo Bark
Make this easy and delicious Easter Oreo Bark Recipe in less than 5 minutes.
It's a simple and irresistible Easter dessert idea that's perfect for a crowd!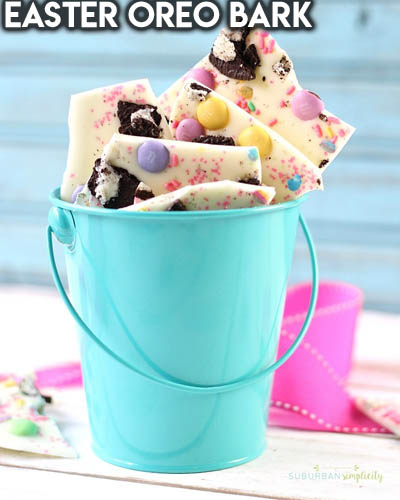 From: suburbansimplicity.com
18. Easter Cookie Cake
Easter cookie cakes are packed full of Easter candy!
Whether you whip up this Easter Cookie Cake recipe before or after the holiday, I guarantee it won't last long!
This easy dessert is like a giant chocolate chip cookie on steroids.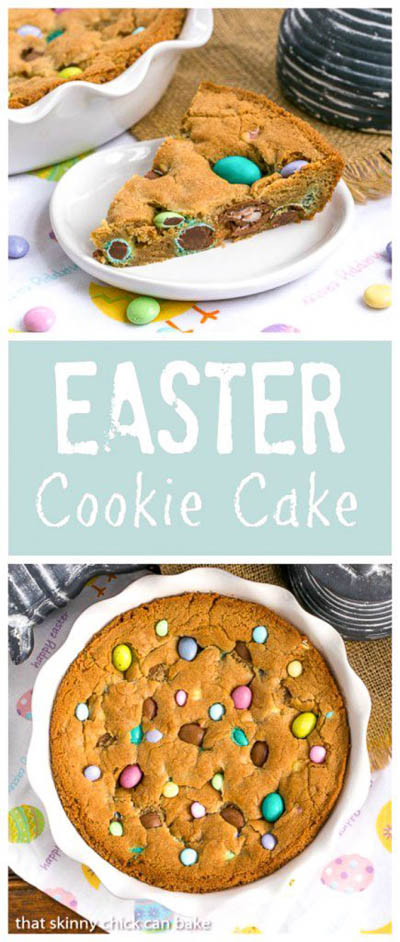 From: thatskinnychickcanbake.com
19. Easter Chicks Lemon Cookies
Simple lemon cake mix cookies decorated to look like Easter chicks.
These Easter Chicks Lemon Cookies are ridiculously easy and quick to make!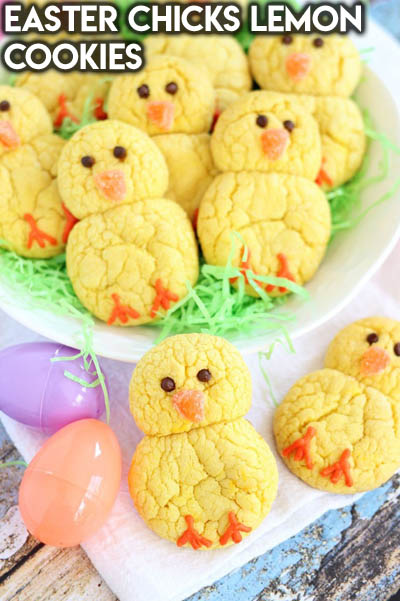 From: thegoldlininggirl.com
20. Easter Blossom Sugar Cookies
Soft, chewy cookies, topped with a chocolate candy.
What cookie could be better than that?
These cookies are a delicious treat and perfect for Easter.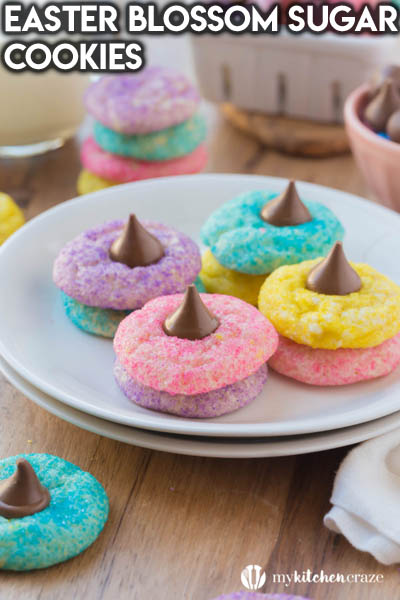 From: mykitchencraze.com
Enjoyed these Easter Dessert Ideas? Then pin it for later!
Pin these Easter Dessert Ideas to your Easter Desserts or Recipes boards on Pinterest.
That way you can easily view them later!