Being on a ketogenic diet consists of eating meals that are low in carbs. But that doesn't mean you can't eat delicious food. There are a TON of recipes that are yummy and keto friendly – you won't even feel as if you are on a diet. One staple food item used to mimic starchy foods is cauliflower. And that is why I've rounded up 8 cauliflower keto recipes just for you!
Creamy Cauliflower Chowder
From My Food Story
There is nothing better than having some warm comforting food while snuggling with a blanket and watching a movie. Make yourself a steaming pot of this delicious cauliflower chowder and do just that! And best of all – it only requires 30 minutes of cooking time.
Be sure to check out the recipe here.
King Crab Cauliflower Fried Rice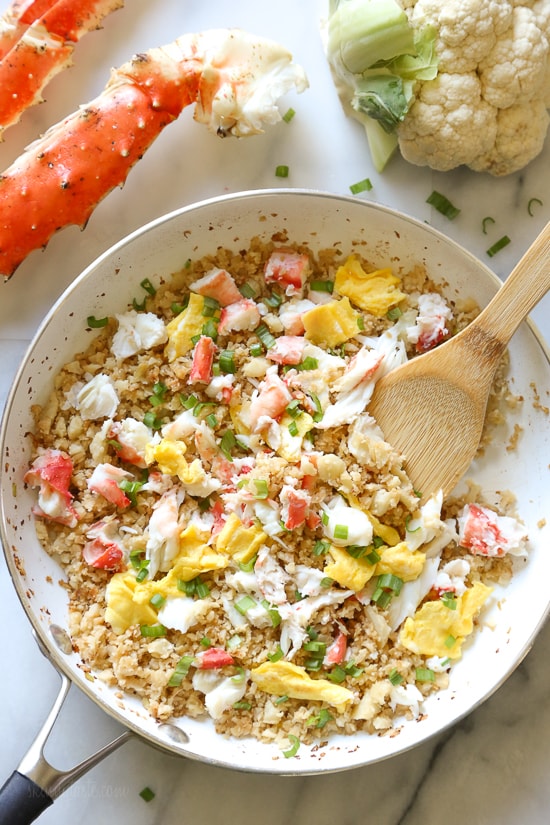 From Skinnytaste
Diced up cauliflower makes a great substitute for rice. You can make your own cauli-rice with a food processor or buy some from your supermarket. Try out this recipe to make some delicious cauliflower fired rice with king crab.
Cauliflower Bread-sticks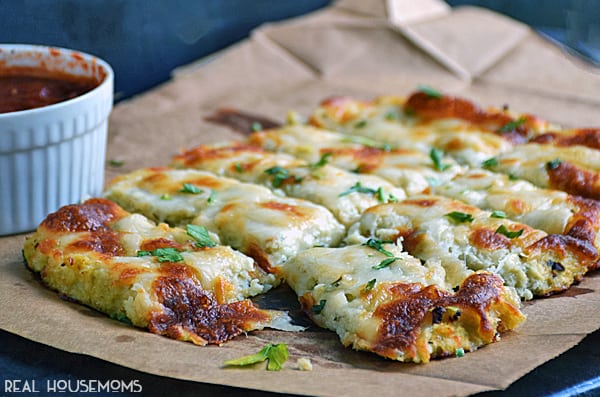 From Real Housemoms
If you are craving bread then this is a great recipe to try out! These "bread-sticks" are loaded with gooey cheese, fresh herbs and garlic.  You can get the recipe here.
Roasted Garlic Mashed Cauliflower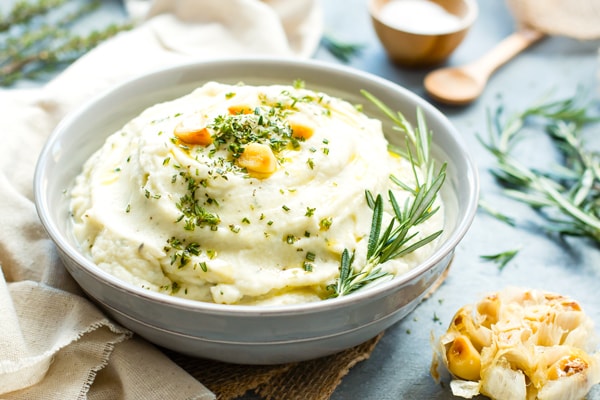 From Evolving Table
Mashed potatoes are such a great comfort food and you can still enjoy some, just without the potatoes. And that is where the cauliflower comes in. You can "mash" your cauliflower in a food processor or a hand-held blender. Get the awesome recipe here.
Loaded Cauliflower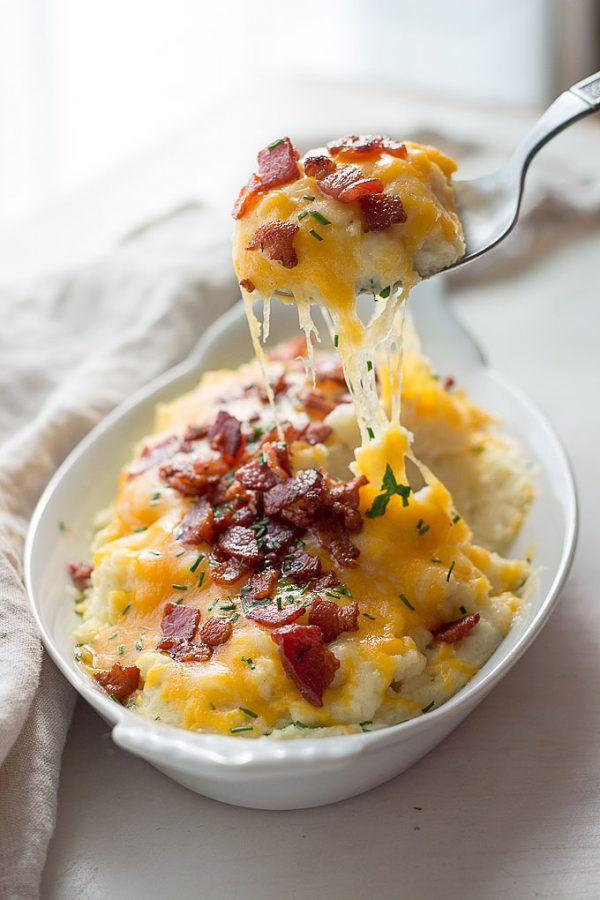 From Low Carb Maven
This casserole is made with cauliflower (of course), butter, cheese and bacon. What more could you ask for? This dish is super easy to throw together and only takes a total of 20 minutes to prep and cook. See the recipe here.
Creamy "Potato" Salad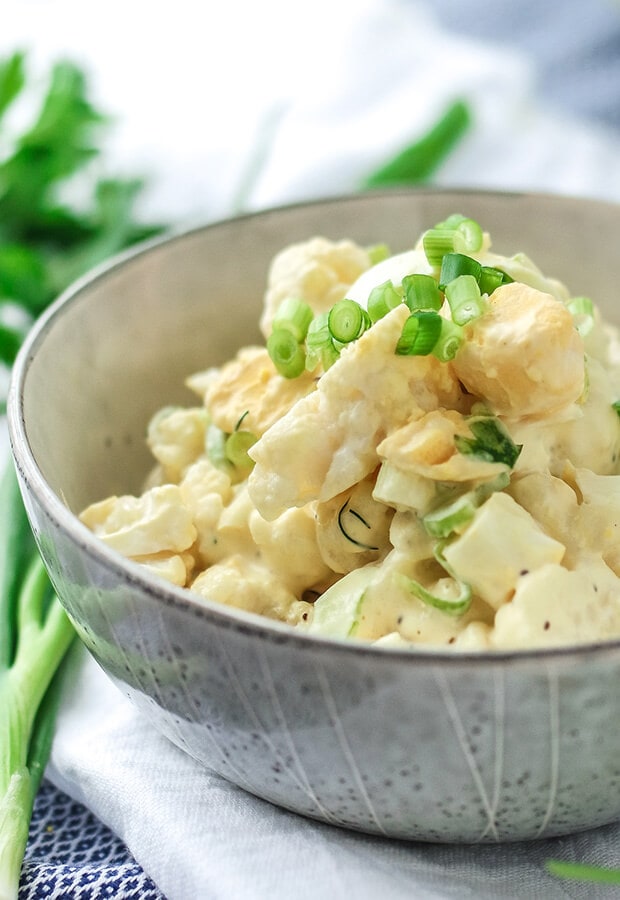 From Ruled
Here is another great recipe which uses cauliflower instead of potatoes. This one is creamy "potato" salad and is just as good as the real thing. If you want to see how to make this yummy dish be sure to check out the recipe here.
Cauliflower Pizza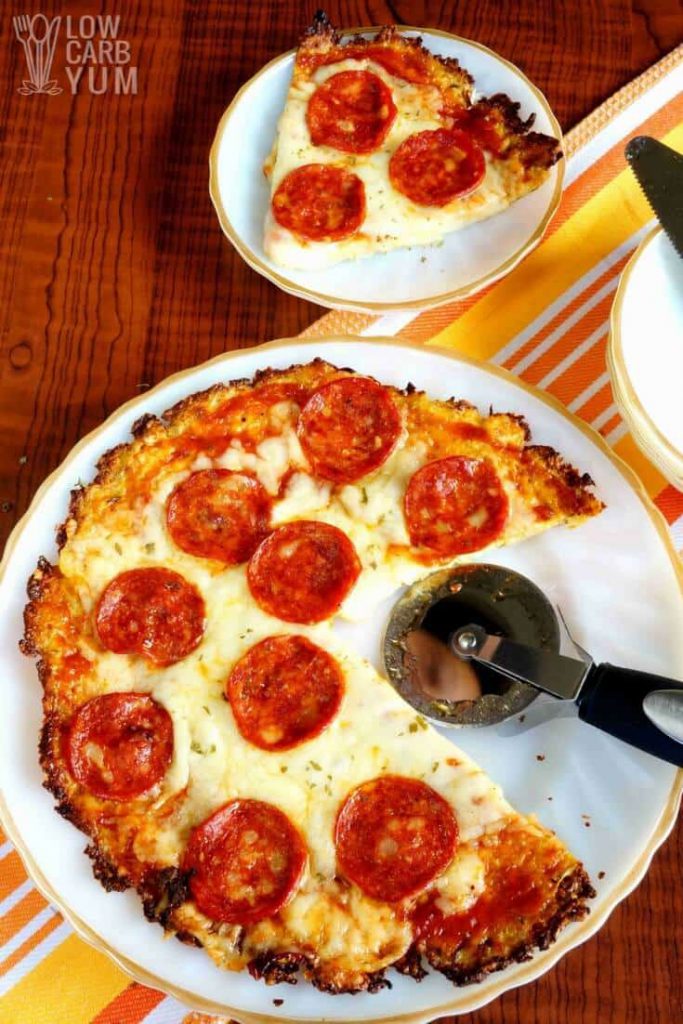 From Low Carb Yum
No need to give up pizza – just make your own using cauliflower to make the base. This is also a great way to disguise vegetables for any picky eater. Get the recipe here.
Cauliflower Nachos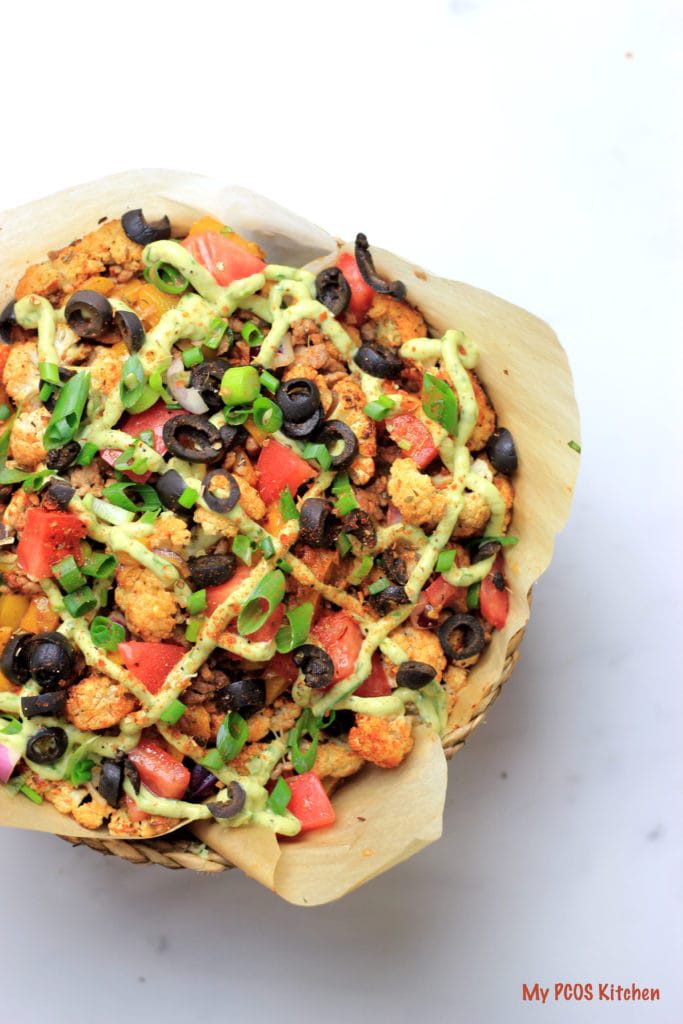 From My PCOS Kitchen
Who knew you could replace tortilla chips with cauliflower? This dish is excellent for party food or even for dinner. Get the recipe here.
---
Will you try any of these cauliflower keto recipes? Let me know if you like them!
Looking for something sweet? Why not make some yummy keto friendly desserts .