Chances are you have a lot of mason jars lying around, as most people do. Well, get ready to put those jars to good use with these DIY mason jar ideas for your home!
You can do A LOT of different things with mason jars, you can make awesome mason jar gifts, use them for storage and organization and even use them for meals! They really are so great and versatile.
And that is why I've rounded up some fantastic uses for mason jars you can use around your home.
*This post may contain affiliate links. See the affiliate disclaimer here.
Don't have any mason jars? Find some here.
1. Easy DIY Soap Dispenser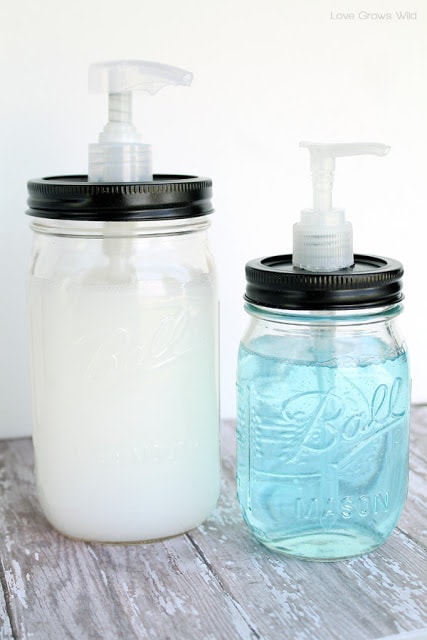 Found From LoveGrowsWild
You can easily make this mason jar soap dispenser for your bathroom and even your kitchen!
2. Mason Jar Herb Garden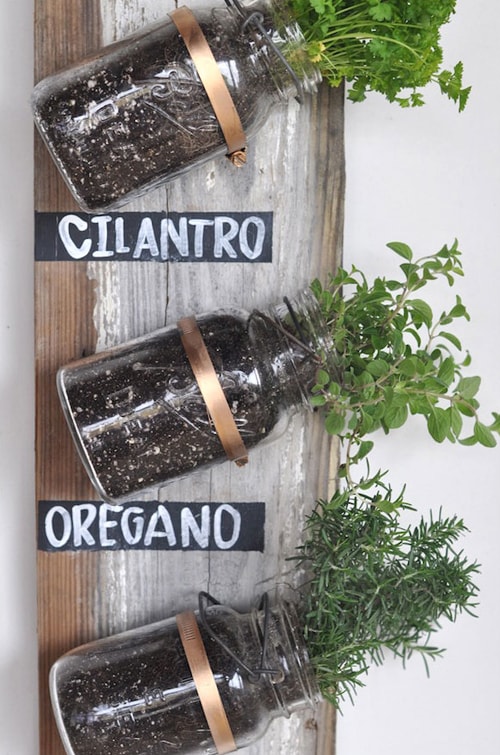 Found From CamilleStyles
What an EXCELLENT way to use mason jars. This will look amazing in your kitchen.
3. Tissue Holder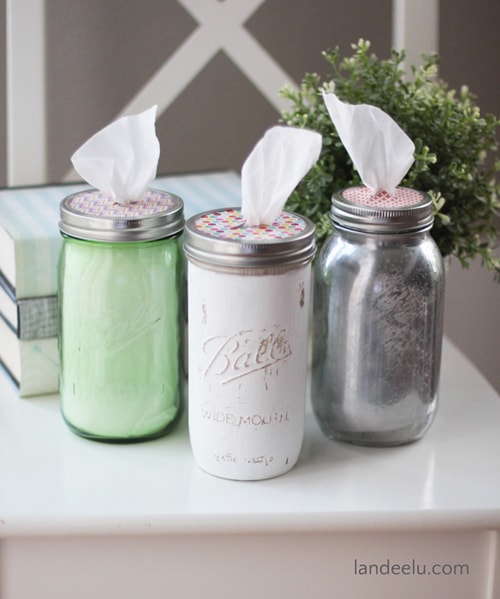 Found From Landeelu
You can decorate your mason jars however you want for some cute tissue holders!
4. Metallic Vases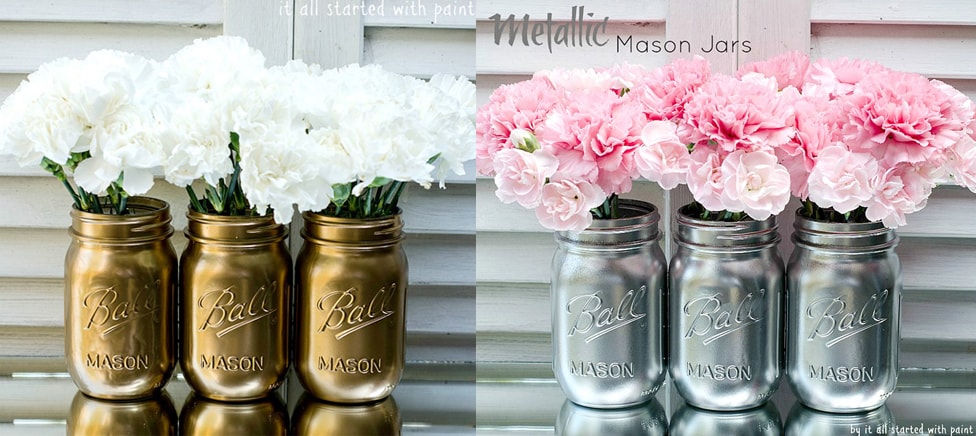 Found From ItAllStartedWithPaint
You can spray your mason jars metallic silver or gold for some cute and classy DIY vases.
5. Bathroom Storage
Found From MasonJarCraftsLove
Store your toothbrush, q-tips and cotton pads in distressed mason jars.
6. Utensil Caddy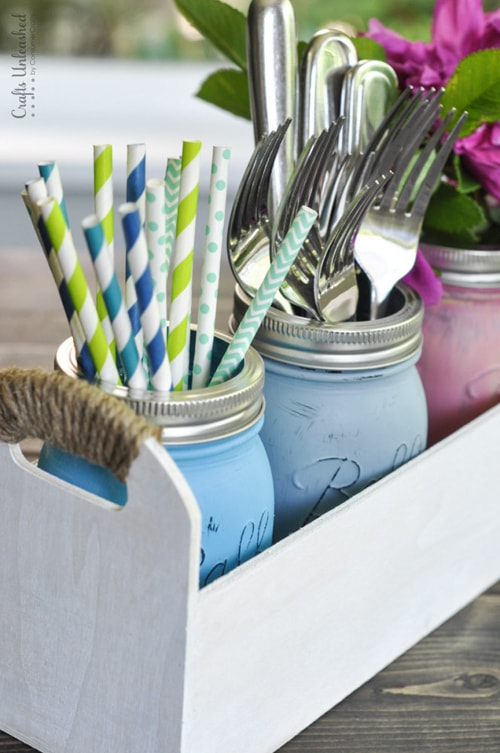 Found From CraftsUnleashed
This quick and easy DIY is great if you love to eat outside.
7. Salt & Pepper Shakers
Found From Landeelu
This DIY is super easy and is actually useful too!
8. DIY Citronella Candle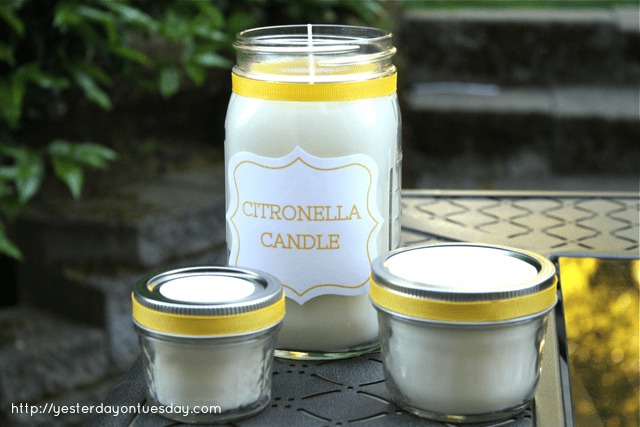 Found From YesterdayOnTuesday
Keep bugs and annoying mosquitoes away with this easy DIY candle.
9. Glitter Holder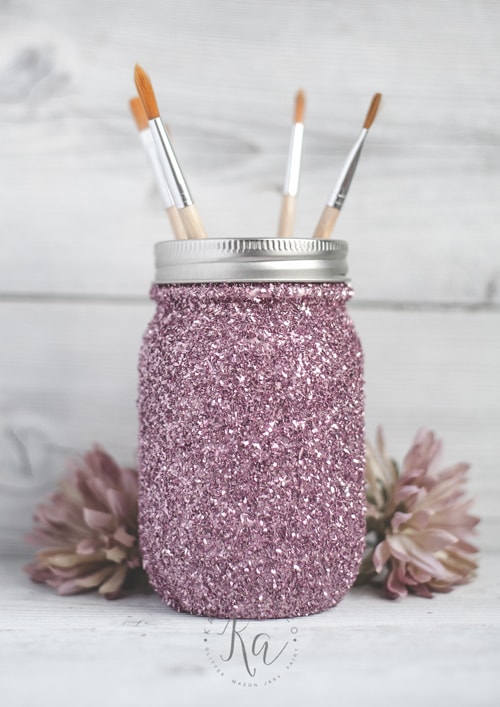 Found From KaStyles
This glitter holder can be used for pretty much anything – I think it would make a great holder for your makeup brushes!
10. Desk Organizers
Found From ItAllStartedWithPaint
Use mason jars to store pencils, pens and just about any stationary to keep your desk organized.
---
These are just a few of the great mason jar ideas out there. If you have any other DIY mason jar ideas that you love, feel free to let me know in the comments.